Preparing For For Your Duke of Edinburgh Expedition
You've planned your route, gone to the meetings, and now the time has just about arrived to head into the wild for a weekend in the Great British countryside. If you're preparing for your Duke of Edinburgh expedition, you may b e wondering what to pack in your kit.

When shopping for your D of E expedition, bear in mind that everything you buy, you'll need to carry. So stick to the essentials, choose lightweight camping accessories and keep your gadgets and gizmos to a minimum.

Whether it's your first expedition or you were a little under prepared on your last adventure, we've put together a handy guide that will help you whip your kit into shape.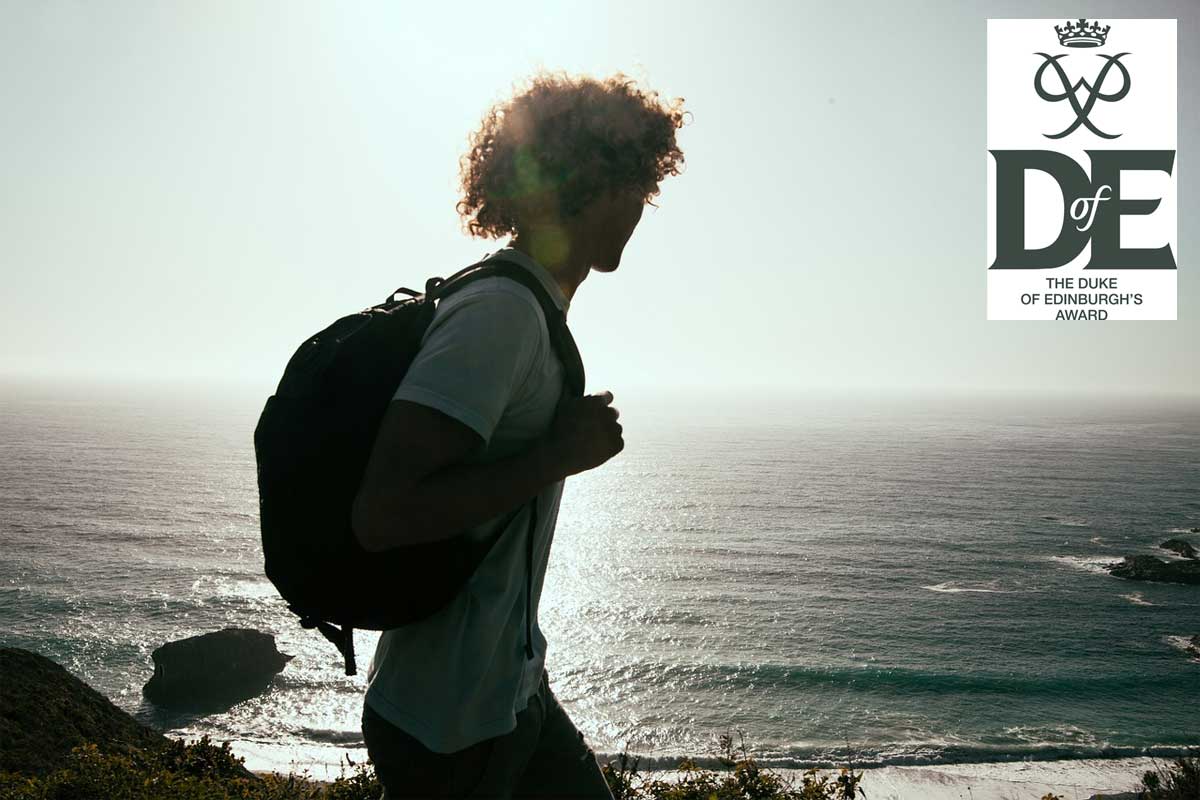 Kit Yourself Out
Getting you, your belongings and the kitchen sink from A to B on the map requires a sturdy rucksack that you can rely on. So choosing a rucksack that holds all of your things, without weighing you down like a Sahara dung beetle, is an important decision.

The best rucksacks have padded shoulders and back panels, with an assortment of pockets that make it easy to organise your essentials. As your body shape and size will differ to the next person in your class, it should also have adjustable straps – after all, you're one in a million, right?

If you're the tallest, strongest boy in the class you'll have a distinct advantage over some of the girls, but generally speaking you should limit your rucksack capacity to 65 litres. For Bronze expeditions, a 45 litre rucksack could do the trick, but this will depend on how lightly you pack!

Digging out your dusty old rucksack that your Great Uncle used back when he was a kid? Make sure you have a rain cover at the very least!

Wrap Up Warm
DofE is all about substance over style, so forget trying to impress your crush with your amazing fashion sense. If you're not wearing practical clothes, looking 'cool' will have a whole new dimension by hour 5 of your expedition. Bring lots of layers that you can add or remove throughout the day, and don't forget a waterproof coat or poncho that you can whip o ut if the heavens open!

Of course, your wardrobe will vary depending on the season; use your common sense and pack gloves and scarves or sun cream and hats as the weather forecast sees fit. If your campsite has the luxury of a shower, bring a microfibre towel instead of your massive bath towel from home – every inch of space counts when packing your rucksack!
On Your Feet
There's no two ways about it; you're going to be spending a lot of time on your feet over the course of the expedition. So if there's one thing you really need to pack, it's the right footwear. Leave your designer wellies or Timberlands at home, and don't even think about trainers – there's nothing cool about blisters!

When shopping for walking boots, the key things to look for are grip, shock absorption, breathability and water resistance. If it doesn't have these four ingredients, your choice of footwear may leave you feeling worse for wear after a couple of hours trekking through the countryside.

Treksta footwear ticks all of these boxes, making the Treksta range a trusty brand for your DofE adventures. Don't forget to pair your boots with thick, comfy walking socks to prevent chafed ankles and sore toes, with a few spare pairs in case you get caught in the rain. And always pack a few blister plasters in your first aid kit – you can never be too careful!

To ensure that you're heading in one direction – the right one - check that you've got at least one compass for your group, or you won't be arriving at camp anytime soon…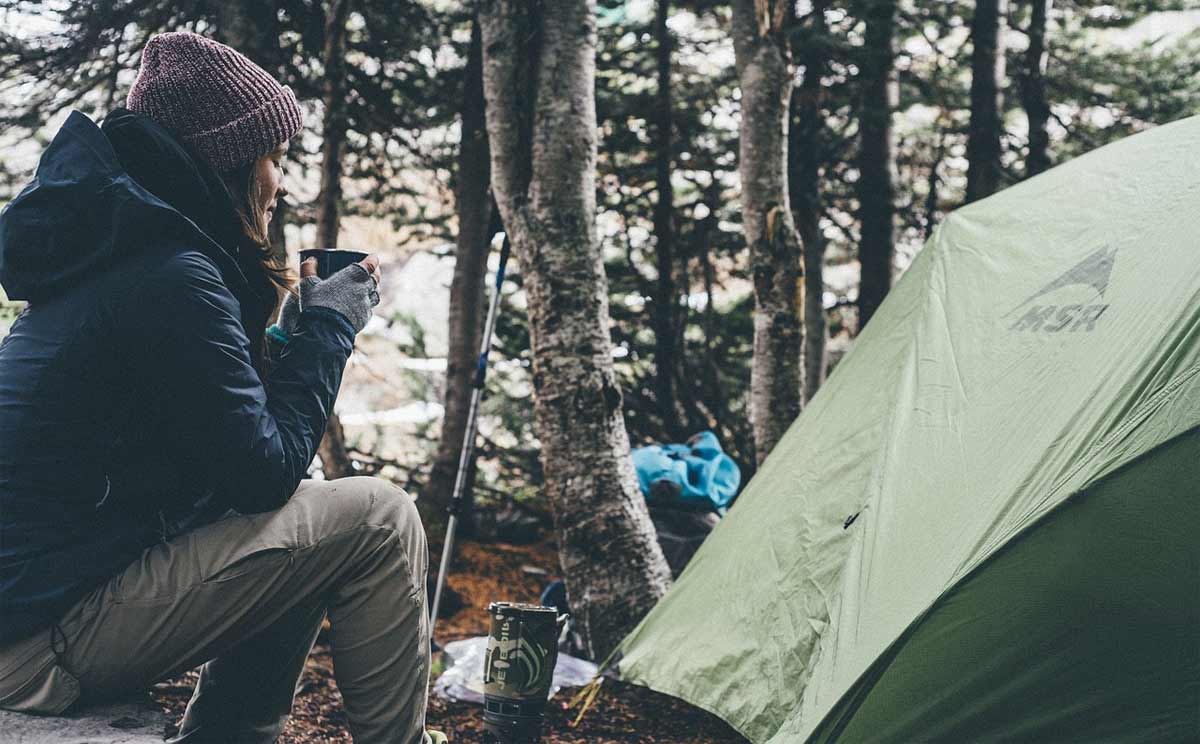 Pig Out
All that walking doesn't half work up an appetite. You probably don't need telling twice to bring plenty of snacks and water, but have you thought about what's on the menu when it's time for your long- awaited dinner?

Nothing beats a hot meal after an active day outdoors, so plan meals for the evenings that you can really look forward to. Pasta is a quick and easy choice for amateur Jamie Olivers, so bring a camping cook set and all the ingredients you need to whip up your chosen culinary creation.

Leave your parents' silverware and best crockery at home – stock up on lightweight plates, cups and cutlery that won't weigh down your bag instead. Then to remove all traces of your al-fresco feast, remember to bring a few washing up basics too!
Hit the Hay
When lights out arrives, make your DofE expedition the best sleepover yet. Get tucked into a bed that you won't want to crawl out of at the crack of dawn, by choosing a two- or three- season sleeping bag to roll out onto your sleeping mat.

We love the funky pod shape sleeping bag designs; with a cool hood and plenty of wriggle room, you'll be aching to climb into your bedding after a long day on your feet. And unless you want to be scrunching your valuable warm layers into a cushion, remember to pack an inflatable pillow where you can rest your head when you hit the hay!

When you need a wee in the middle of the night, don't get left in the dark. By packing a trusty LED torch in one of the side pockets of your rucksack, you can avoid the obstacle course of guy ropes when navigating your way to the nearest tree, bush… or if you're in a campsite, toilet!

Well there you have it, your whirlwind tour of the essentials you need for your DofE expedition. Your school or college will probably provide basics such as your tent and camping stove, but always check beforehand to avoid a nasty surprise on the day!

Let's quickly recap what you need from our DofE checklist:
45-65 litre rucksack (with rain cover)
Wate rproof walking boots
Walking socks
Waterproof coat
Warm clothing
Scarves, gloves, sun cream and/or hat
First aid kit
Blister plasters
Sleeping bag
Sleeping mat
Inflatable pillow
LED torch
Cooking set
Cutlery
Scourer/sponge
Tea towel
Compass


To find everything you need for your venture into the wild, browse our online camping shop. Need a little help kitting you or your kids out for the DofE? Get in touch and we'd be happy to answer any questions!
< Back to guide list