lazypatch Duvet Suits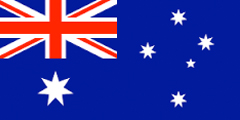 lazypatch from Down Under
If you have never heard of lazypatch's duvet suit before then it's about to change your life. Originally created in austraila. The idea is simple – it's a duvet which has been adapted to a jacket and trouser style, unlike the one piece sleeping bag suit.
With this suit you feel like you're under that snuggly duvet as you're walking around your home (or the camp site!).
What makes these Duvet Suits so cosy?
The duvet suits are soft, warm and cosy thanks to the 100% cotton inner and outer layers with polyester fill. With these suits guarantee you 3 times the warmth of your average pair of tracksuit or even your favourite jumper! In fact, it's 4 times warmer than the average onesie or blanket too. You'll never look back once you've experience how truly comfy you'll be in lazypatch's duvet suit.
Options for the whole family
That's the beauty of these duvet suits – lazypatch has made them to fit you and the entire family. Kids duvet suits go from ages 2 (or 18 months for the early walkers) right through to 10 years old, while the adult versions start from age 11+.
The best features
Well, that's tricky to decide, but we think you'll particularly be a fan of the following features:
Drawstring waistband – just perfect for when you need to run to the loo in an ad break!
Long arms – the arms and legs are designed with extra length so that your hands and feet are always toasty
Keep your goods close – the extra-large pocket is there for all your lazy day essentials
Insulating features – that double zip is there so you can control exactly how much cold air gets in for you
Detachable hood – lazypatch know that kids don't always appreciate hoods, so they're detachable just in case
Handy carry bag – this ensures that your duvet suit is never left behind. Use it to store it away in the summer months or to pack away for your camping trip!
Carry Bag/Pillow Case - the adults carry bag can also be used as a pillow case too.
lazypatch Duvet Suits Ideal wear for Kids
This lazypatch duvet suit is actually three times warmer than a pair or tracksuit bottoms. So whether they're playing out in the garden, in the campsite or dancing around your home, there's no doubt that your little one will be warm as they're exploring around.
A practical alternative
That's the great thing about this suit - you no longer have to worry about sending the kids out with layers of hot stuffy clothing on, as the duvet suit does it all for you. Seriously, it provides four times the warmth of a onesie, which is pretty incredible!
It's easy to wash after all that exploring too, just hand wash or machine wash on a low temperature with mild detergent and it'll be back to new in no time – we know that's a bit of a handy feature when we're talking about those little adventurers!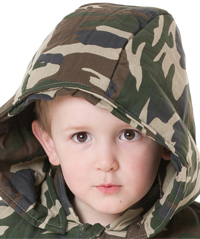 For calm moments too
The idea behind this duvet suit is simple – lazypatch wants you to feel as if you're walking around in your duvet, just like you never got out of bed, because what more could you want on the ultimate lazy day?! This has endless benefits for your kids too – they can wear this in the car (it's car seat friendly!) or while lazing around the house when you're trying to keep those heating costs down. It's even great for sleepovers! The benefits really are endless.
Toasty and cool
We're not just saying this is cool because of the cow print (although we do think that's pretty cool), we're talking about the lazypatch kids duvet suit's ability to ventilate when needed – that's where those zips come in handy! Feeling too toasty? Just adjust the zips you need to in order to let some air in. You'll always be in control of your child's temperature when the cooler months hit, ultimately giving you peace of mind.
Product Reviews

Absolutely Fantastic
Posted by Sharon Russell on 19th Sep 2014
I purchased 2 adult duvet suits and 1 childs duvet suits for our family trip to Victoria in August.
After wearing these for a week I ordered two more adult suits for my elderly mother & her friend in Victoria who think these suits are the best present I have ever given them.
I have now arrived back in WA and have purchased one more suit for a girlfriends birthday.
I can't speak highly enough of this product

This Product is True to It's Description.
Posted by Unknown on 10th Sep 2014
Bought one suit for our son. He says he doesn't need to put on a heater much now. It's so warm and effective. Like other people, he needed another while washing the other. 
Delivery was fast.
Getting a refund for first buying the wrong size was no problem. Thanks.

For poor circulation
Posted by Dot on 26th Aug 2014
I have very poor circulation and this suit is keeping me warm for the first time, although my feet are still cold despite ugg boots.