Last updated on July 30th, 2021 at 12:30 pm
The popularity of motorhomes has exploded over the last few years in the UK. With more and more people getting a taste for the outdoors, hiring a motorhome has become one of the most popular ways for people to enjoy getting out into the countryside, without tying themselves to a fixed location.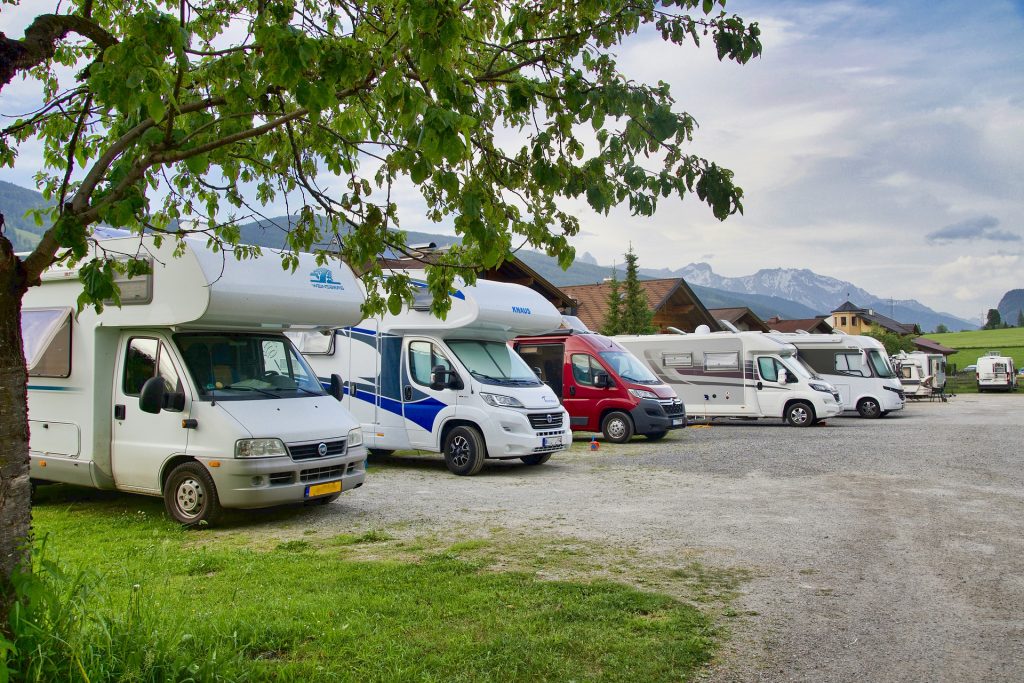 In a motorhome, you have a level of freedom that simply doesn't exist with other types of holidays. You can wander from day to day, covering literally thousands of miles in a single trip. If you don't like somewhere, you can up sticks (or handbrake, more accurately) and move down the road to the next stop.
Vehicle rental companies have cottoned on to the increase in demand and now you can rent motorhomes all over the country. There are different levels of trim, different sizes and different facilities depending on what you need to maximise your enjoyment.
Prior to the increase in popularity of motorhome holidays, they were seen as something of a niche experience. They weren't particularly well-equipped, and the basic facilities meant they didn't appeal to younger families. They were also cost-prohibitive, with the price of motorhomes being simply too much for most people. It meant for a long time; they had a reputation as something for retired people!
Over the last couple of years though, all that has changed. The technology has improved, the comfort levels are better, they're much nicer vehicles to drive and the overall experience is very different. They're also far easier to rent, now there's a rental industry to meet demand.
Motorhome hire cost
Like any other type of holiday, a motorhome rental price will depend on a number of things such as time, quality and size of vehicle. Then there are other, more hidden costs. In this section we'll run through the obvious and non-obvious factors that affect motorhome hire cost in the UK.
There might be a few points here you hadn't considered previously…
Time of rental
Just like the wider holiday market, motorhome rental has seasonal peaks and troughs which are reflected in the cost. In the peak season when the demand is at its highest, the prices can be 2-3 times higher than the winter, when demand is at its lowest. You may find the best bargains in the late spring season, depending on the rental company.
If you don't have children, avoiding the school holidays is a sure-fire way to keep your costs significantly lower – you can save over 50% if you get your timing right.
Size of vehicle
A bigger motorhome will usually cost more to rent, as you'd expect. A motorhome that will sleep 7 will cost significantly more than a motorhome that sleeps two. Our advice is to go slightly bigger than you think you'll need, because you'll always enjoy having extra space. Plus, it makes your holiday more comfortable.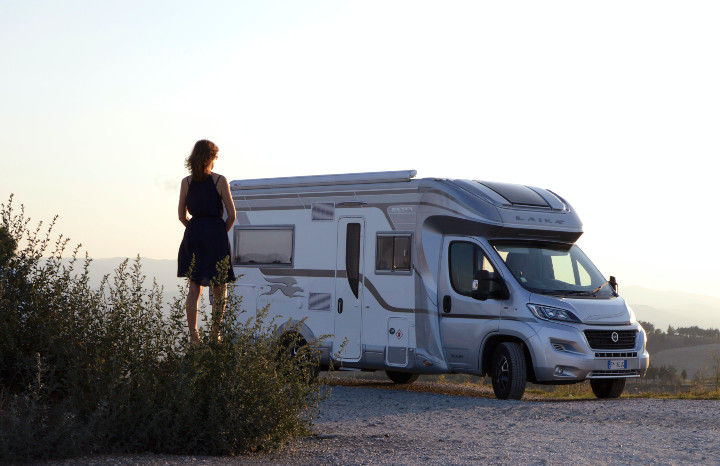 A bigger motorhome also allows you to carry more things with you, which is a big asset if you're going on an adventure holiday that may include kayaks and bikes and everything in between.
Trim level
There are different levels of spec in the motorhome market and the cost will reflect the quality of the motorhome you hire. If you want something very basic, perhaps that will contain only the simplest of utilities (a small fridge, hot plate, sleeps 2), you'll pay a lot less than if you hire a 7-berth motorhome with TV, DVD player, internet access, TV, shower, flushing toilet, running water and fully working kitchen.
Think about the needs of your holiday and who you're going with. If you have a family, the mod cons might make it more enjoyable for the kids (therefore relaxing for you), but if you'd prefer to enjoy eating out most nights, you won't need the kitchen so might opt to save the money.
Where you hire from
If you hire a motorhome from a private individual, you may save yourself a decent amount of money, but there are a few things to be aware of…
They might not have looked after the vehicle as well as they should, making it potentially unreliable.
They might not have a far-reaching insurance package, leaving you more vulnerable.
It's a person's property, so you've got the added stress of ensuring everything is kept perfect.
It's easier for an individual to get away with unprofessional operations, so you have to have more trust in them.
If you hire from a larger organisation, you'll possibly (but not always) pay slightly more. However, here is what you benefit from…
It'll be a newer motorhome and would have been looked after properly, including regular servicing.
It'll be fully cleaned and checked before hiring, making it more reliable.
The insurance packages are usually much better and offer you significantly more protection.
It's owned by a company, not an individual so it's not as stressful as borrowing from a single person.
We're not suggesting it's wrong to hire from an individual, but it's certainly worth doing more research before handing over your cash.
Actual cost of hiring a motorhome in the UK
When you factor in all the above, here's a rough guideline of what to expect to pay for a motorhome hire in the UK. Of course prices will vary wildly depending on where you hire from and the quality of their vehicles, so this guide will reflect the minimum and maximum you should expect to pay at each spec level…
Small (2 berth) basic motorhome (very limited kitchen, no TV, DVD etc) – £50 per day in the winter, £150 per day in the summer.
Medium (4-5 berth) motorhome with toilet, more advanced kitchen and entertainment package (TV, DVD) – £100 per day winter, £250 per day summer).
Large (6-7 berth) motorhome with fully functioning kitchen, top spec entertainment package (TV, DVD, internet access), toilet and shower – £150 per day winter, £300 per day in the summer.
If you consider the per-person price of hotels, B&Bs, guesthouses etc., a motorhome represents good value for a family holiday. Bear in mind that there are some terms and conditions on hiring a motorhome, with some rental companies having a minimum hire period – usually the shortest hire you can take is 2 days, but some companies have a 3-day minimum.
Additional motorhome rental costs
The figures for the motorhome rental cost cover alone, so you have to factor the following into your overall holiday costs…
Fuel
Obviously this cost will vary depending on how much driving you're going to be doing. The beauty of a motorhome holiday though is the fact that you have complete freedom and mobility, so you probably should take advantage of that and get out and about!
The problem is motorhomes aren't the most fuel efficient of vehicles, returning around 7-25 mpg, so you'll have to remember that when you're budgeting for your trip.
Overnight stay fees
Unless you decide to stay in free spots (check the local rules as to whether or not you're staying somewhere legally), you'll have to consider your pitch up fees. The fees will usually vary depending on what you're looking for in terms of electric, water, pitch size etc, but expect to pay in the region of £10-£30 per night, depending on the time of year and quality of the site.
You can avoid this fee by staying in free spots, but you won't have access to electricity or water, so you'll have to bear that in mind.
Toll roads
In the UK we only have a limited number of toll roads, but there are bridges where you'll need to pay a small fee. Check your route so you can add this into your budget. On the continent however, toll roads are far more common so do your research before you head on your way – using toll roads a lot can add a significant chunk to your costs!
Food and drink
If your motorhome has a working kitchen, you can buy and cook all of your meals at the van, saving you expensive eating out costs. It is something you'll have to consider though, so remember to add food costs to your overall planning.
Motorhome rental holidays – final thoughts
A motorhome is the perfect blend of freedom and comfort. You may love the concept of camping, without wanting to actually sleep outdoors – a motorhome is the ideal solution, offering a level of comfort that a tent can't always match.
It's a cheaper option than a hotel or B&B, offers far more freedom and flexibility than a fixed location holiday and provides you with your own shower and toilet, unlike camping where you have to head to a communal toilet and shower block. If you fancy a little more privacy, the motorhome fits the bill.
If you haven't considered it before, maybe now is the time to look at hiring a motorhome for your next holiday. You can also take them into Europe if you fancy a little extra adventure!
Other Campervan-related Posts on Planet Camping: