Last updated on July 30th, 2021 at 12:26 pm
Campervan and motorhome rentals have seen a huge rise in demand over the last couple of years. The concept of holiday freedom, where you can move from place to place is something that lots of UK holidaymakers have found appealing.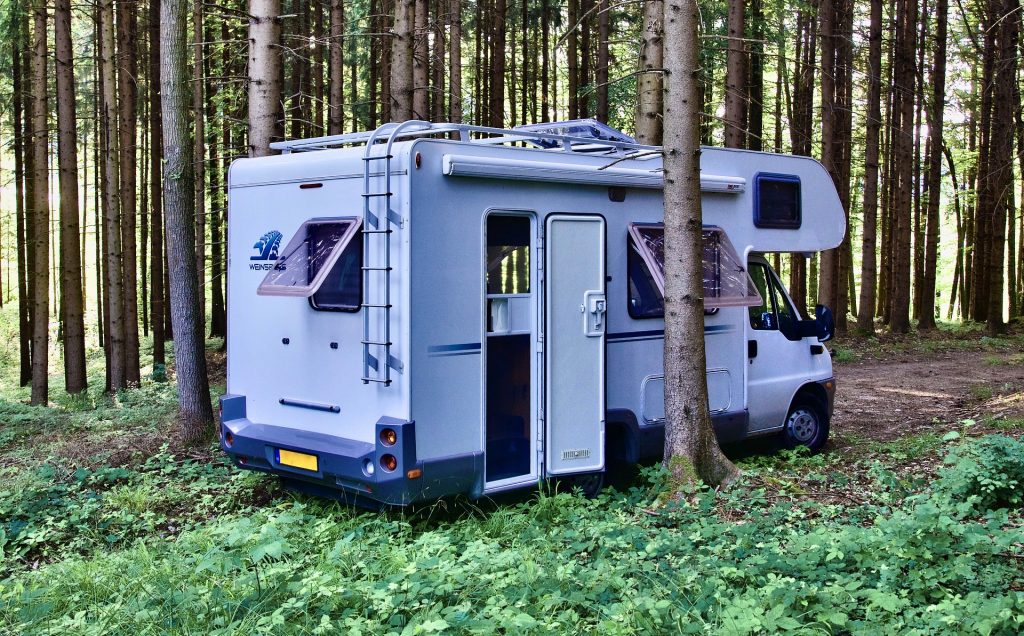 It's a wonderful way to explore several different areas in a single holiday, which is something that is so much more difficult to do if you stay in a single location. As lovely as campsites, caravan parks, hotels and the like are, they are very much a fixed location.
Who should consider a motorhome rental holiday?
A motorhome holiday is the perfect halfway house for those people who like the idea of the great outdoors, but don't want to leave behind all of their home comforts.
If the idea of sharing a shower block and sleeping in a tent fills you with dread, the motorhome is a great solution. Depending on the level of spec motorhome you hire, you can relax knowing you have a toilet and shower in the motorhome.
You also have a bed with a comfortable mattress, so you can enjoy a good night's sleep.
A motorhome rental holiday is perfect for couples and small families. Obviously it's a no-go for large families and it's not ideal for those with older children, because sleeping arrangements become a lot more compromised when the bodies get bigger and more numerous.
If you're a couple who love adventure, a motorhome rental is the PERFECT holiday! You could drive it from the beach to mountains and everything in between. You could wake up with the waves and fall asleep amongst the trees. No two days need to be the same with a motorhome rental holiday.
You can store a whole load of sports equipment on or in the van. You can strap surfboards or kayaks to the roof, stick a bike rack on the back and carry equipment inside. Given there's so much more room than a car boot, it opens you up to new possibilities.
Access is better than ownership…
The beauty of renting a motorhome is that you don't have to pay for the constant upkeep.
Let's be honest, they're not the most practical vehicles to have lying around. You can't really use them for a day-to-day commuting car and heading to the supermarket in one is a little bit overkill!
They're also very expensive, with prices for a motorhome ranging between £25,000 and up to £200,000 depending on what you're looking for. That's a lot of money for something you'd likely only be using a handful of times per year.
When you factor in the fuel, insurance, road tax, servicing, MOT and maintenance costs, it makes far more sense to rent a motorhome and avoid the financial drag of owning one.
Where can you go in a motorhome?
Anywhere.
That's the beauty of them! You're not tied into a single location throughout the duration of your holiday. If you find a spot you love, you can stay there. If you find a spot you hate, you can leave at the drop of a hat. It's a unique freedom that you just can't replicate with other forms of holidays.
Depending on your rental arrangement, you can take the motorhome overseas too, meaning you can head into Europe and drive around the continent.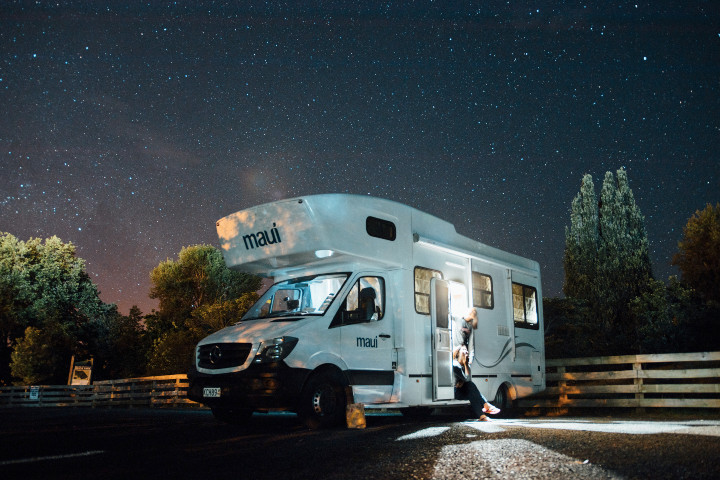 Imagine a trip where you could visit a number of countries within a few days! Feasibly you could be in the middle of Paris one day and in the Alps the next day. Within a two-week period, you could visit multiple cities, multiple beaches and even multiple countries! It's a few years' worth of city breaks in a single trip.
How much does motorhome rental cost?
There are different deals to be had depending on your requirements. Just like any holiday, you'll pay more for the luxuries in life, meaning if you want a top-spec motorhome that sleeps a couple of families, you'll be looking at hundreds of pounds per night.
There's also the seasonal fluctuations – hiring a van in the peak season will cost you a lot more than in the winter.
If however, you want a motorhome that sleeps 2-4 of you, you should be expecting to pay in the region of £50 to £120 per night out of the peak holiday season. In the height of the summer, this price will double, so you can expect to pay £100-£250 per night. If you factor in the cost per person, it's significantly cheaper than a hotel, B&B and caravan and offers you far more flexibility as well.
You can get a lower spec motorhome for as little as £25 per night, but this will essentially be a tent on wheels. You won't have shower facilities and cooking facilities will be minimal. You can spend extra for bedding and the like, depending on the deal you have with the organisation you're renting from.
How do I deal with insurance and fuel?
In the vast majority of cases, insurance is included in the deal. You'll be able to upgrade your insurance cover for an additional fee, which may or may not be worth it depending on your intended use.
If you intend to drive to an open camp site field and park in plenty of space, you might not need it. If you're heading down windy roads or inner cities, it may be worth taking the extra cover – they're expensive to repair otherwise!
The general deal regarding fuel is that you return the motorhome with the same amount of fuel as you hired it with. In most cases that will be pretty much a full tank.
It goes without saying that any fuel you use during your trip, you'll be paying for. Factor that in when you budget for your holiday too – you don't want to find out the hard way that your trip has cost a lot more than you thought it would!
You generally aren't obliged to return it in a particular state of extreme cleanliness – most companies appreciate that it has been used for a holiday and cleaning wouldn't be too high on your agenda. Of course, if you return it filthy, there's likely to be additional costs. A bit of sand etc. is usually fine though.
Do check the small print with your agreement though – know what you're signing up for before you hand over your hard-earned cash!
How big are motorhomes?
They vary significantly. You can hire a very basic motorhome that will sleep 2, or you can hire a vehicle that will comfortably sleep up to 7 people. They all come in different configurations, so how many people you can fit in them depends on how efficiently designed they are.
When it comes to the vehicles themselves, you can drive them all on a standard UK driving licence. You don't need to have a special licence, but for your own peace of mind we suggest you only hire a motorhome if you are a confident driver. It's much bigger than a normal car so it's best left in the hands of someone with plenty of driving experience.
What can I expect in my motorhome?
They vary from spartan to luxury. At the cheaper end you'll likely get a fridge, basic bedding and a hot plate.
In the mid range you'll get a basic working kitchen complete with fridge, cupboards, small cooker, kettle, running water, a toilet and a shower. The beds will usually be bigger, plus you'll get a TV and, in some cases, internet access.
At the top end of the market it's essentially a scaled-up version. Bigger kitchen, bigger bedrooms, bigger bathroom and better showers. Internet, TV and DVD players will be better as well.
There's also the quality of the vehicle from a driver point of view. The more luxury vehicles will usually be higher spec, have better engines and generally be a much nicer vehicle to drive and be a passenger in.
How do I rent out a motorhome?
There are multiple places you can rent a motorhome from – some are private owners, others rent vehicles out on a commercial scale. There are advantages to both.
Hiring privately will likely see you benefit from cheaper rates, but then you'll more than likely receive a lower level of insurance cover. You're also responsible for an individual's property and that comes with its own level of added stress! You're also going to be running the risk of taking a less reliable vehicle because the owner may not have had it serviced and maintained as well.
Hiring from a commercial renter will be more expensive, but you'll probably be able to take out more comprehensive insurance cover and will have less of the stress because it's not owned by an individual. You'll also likely rent a much newer motorhome (less than 18 months old) and it will have been regularly serviced and maintained.
For everything you need to make your next camping trip hassle free for all the family check out our range of fantastic camping products on our website.
Other Campervan-related Posts on Planet Camping: