Last updated on July 30th, 2021 at 12:28 pm
The ultimate expression of travel freedom is with a campervan. Unlike other types of holidays, you don't need to stick to a fixed location. You can move around in a way that you simply can't do with other types of accommodation.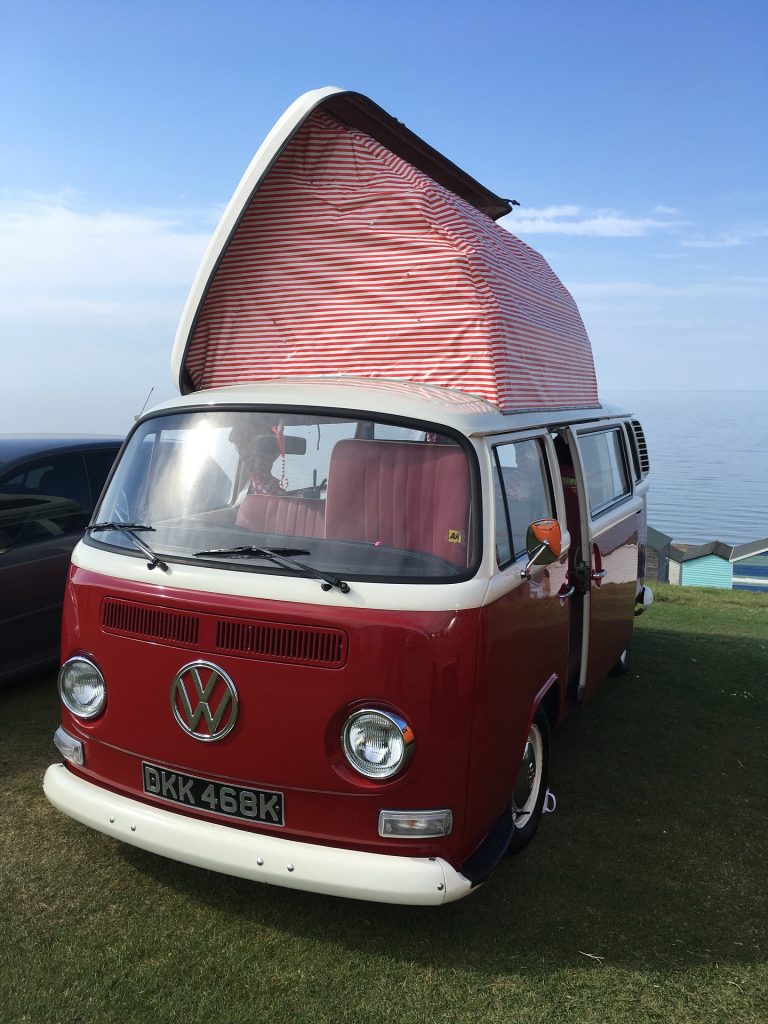 A campervanning holiday can be multiple holidays in one. Within a short period of time you can stay in several different places, all with a totally different feel! You can be in the mountains one day and in the fields the next.
If this kind of travel sounds right up your street, read on as we teach you how to go on a campervanning holiday in the UK…
How to pick a van
The most important first step is picking your van. Ultimately the van is both your accommodation and your transport, so you want to make the right choice – it's going to be largely responsible for the quality, comfort and enjoyment levels of your holiday!
Consider the following points to help decide on the van for you…
Space
Start by making sure you've got enough space. If there's only two of you going, this is easy, because every campervan you'll see available for hire will fit you in! If there's more of you, just check the size of the van. It's worth going a single berth bigger than you think you need too, just for the extra level of comfort.
Features
The features of the van are next up. You may want to unplug from the world and if that's the case, you can do so with the most basic of vans. It'll also save you some money too, because you aren't needing top spec. There are different levels of mod cons depending on what you want and are willing to pay for.
If you like a level of home comfort, you can opt for a van with TV, DVD player and internet access. It's also a great way of keeping the kids entertained if you are to go away as a family as well.
Driveability
If you want to take the van to multiple locations and cover a lot of distance, the quality of the driving has to be a consideration. With that in mind, a modern van with power steering, air con, a nice, smooth drive and up to date radio and sat nav system may be more appealing than a retro VW camper!
If you're more bothered about the feel of the experience and don't intend to cover serious mileage, a class VW camper van could be right up your alley!
Comfort
As a general rule, the bigger the beds, the more comfortable the experience will be. By opting for a van that has plenty of space and good quality bedding you'll make the experience a far more comfortable one!
If you opt for a more basic van, you'll sacrifice a level of comfort but you'll also save a few quid in the process.
Facilities
Bigger, more modern vans are usually well-equipped with showers, flushing toilets and highly-functioning kitchens that include running water, fridges and ovens. If you want to prepare your own food, store a few fresh items and shower without heading to a communal block, this is the choice to make.
If you like your campervanning to be a little more basic, opt for a van that's simply a place to sleep and that offers very basic cooking and food storage facilities. It gives you the ability to cover the basics, but anything beyond that will require a little more adventure!
Planning your trip
To take advantage of the additional benefits of a camper van, my suggestion is you plan to move from place to place frequently – otherwise you may as well camp somewhere. The opportunity to visit multiple places in a single trip is what makes a campervanning holiday so unique.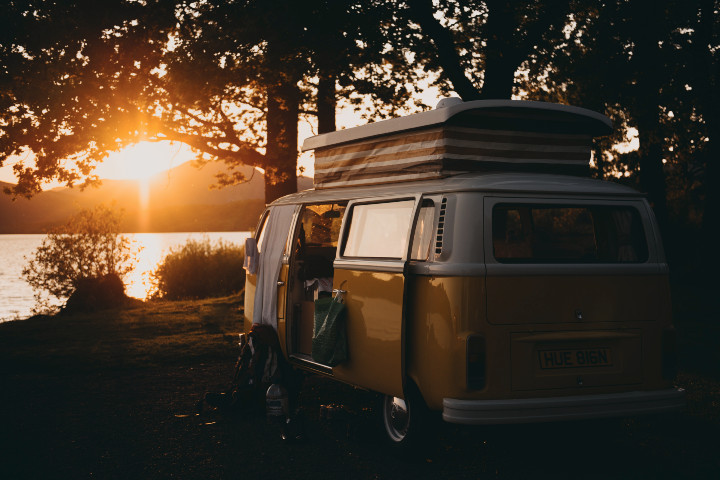 You can plan your trip in advance or leave it until you're on the road. If you want to benefit from an electric hook-up and running water though, you may need to plan ahead and book places to stay, especially in the high season where places are likely to be very busy.
If you're happy to camp in less well-equipped places, you'll be able to head off the beaten track and find some fantastic, adventurous spots – just check you're actually allowed to camp there first though!
Location
The UK is a great place to head for a campervanning holiday because there are so many fantastic places that are really accessible. If you're looking for some inspiration, here's a few ideas…
You can follow the Cornish coast, starting at Bude and heading along the north coast. There's foodie places such as Padstow, surfing in Newquay, culture in St Ives and the best beaches (and surfing) in the country around Land's End. On the southern Cornish coast you've got places such as the Lizard point, Falmouth and Looe. If you're a beach fan, there's nowhere better in the country.
For those who love a mixture of scenery, north Wales is hard to beat! Base yourself in Snowdonia and you can be in the mountains one day and on the beach the next. The Snowdonia national park is home to some amazing adventure sports too, including inland surfing (yes, you read that right), mountaineering and extreme zip lining. You've also got some fantastic medieval history in the area.
If you want to truly escape into the wilderness, there's nowhere better than Scotland. You can take advantage of the incredible driving along Rannoch Moor, taking in breath-taking scenery all year round. You can follow the Scotland 500, a 500-mile route around northern Scotland, where you'll see seascapes, mountain ranges and landscapes that will blow you away. It's a fantastic way to unplug from city life.
Why camper-vanning holidays are the perfect escape…
Camper-vanning holidays are an amazing way to explore new places. If you're willing to, you can enjoy a bunch of places in one single trip! There are very few ways to enjoy a holiday like it. You can decide on the level of adventure and comfort you indulge in, so make your choices and enjoy the variety.
You can mix camping with mod-cons, so it suits everyone! Get out there and enjoy an adventure!
Other Campervan-related Posts on Planet Camping: