Last updated on July 30th, 2021 at 12:23 pm
Taking your motorhome onto the continent is one of the best things about owning one. You open up so many more travel possibilities, and you can visit a wide variety of places in a short period of time.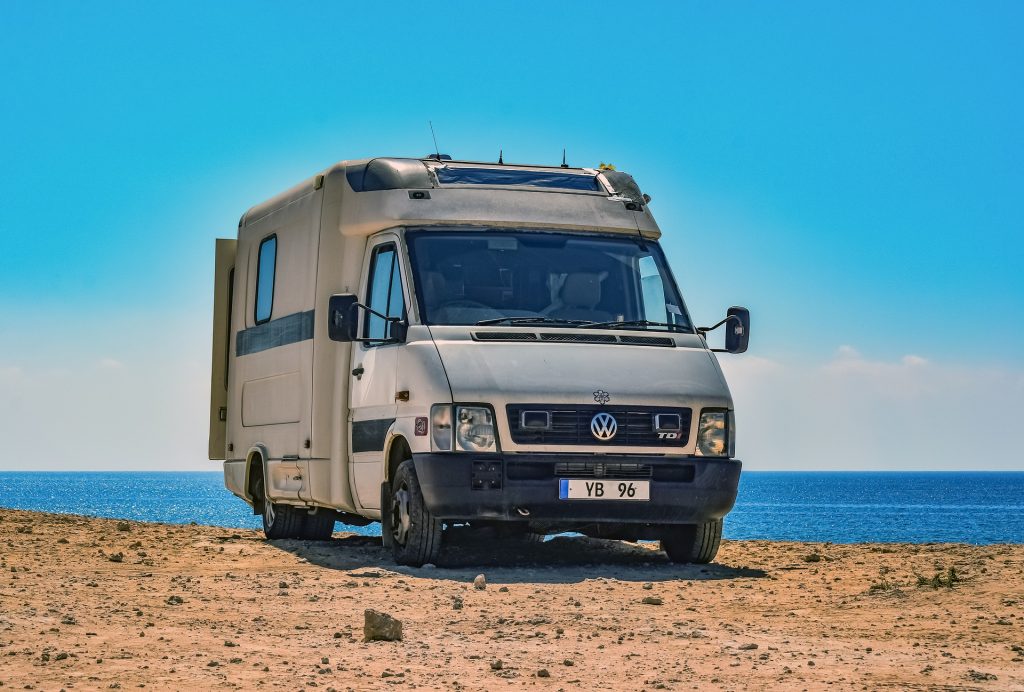 You can eat breakfast in Munich and lunch in Venice! You can wake up in Spain and go to sleep in France. If you love the spontaneity of possibilities, it's the perfect holiday for you.
If you own a motorhome, think seriously about taking a trip into Europe. It's a chance to combine years' worth of travel into a few weeks, all whilst avoiding expensive hotel bills and having to spend hours queuing in airports!
In this article we're going to outline some practical points about taking your motorhome across into the EU. There will be a mixture of legal advice (making sure you satisfy your requirements) and practical advice – tips around making sure you're safe and able to enjoy your holiday.
Please note – these rules only apply if you take YOUR motorhome across to the EU. If you're hiring one, much of these points will already be covered, but do take the time to check just to be sure.
Green Card Requirements
You need to get insured with specialist motorhome cover. When you do so, you'll be provided with a green card. This is a document that proves you have the required level of insurance cover and will be accepted at all EU borders.
At the time of writing there are government guidelines that suggest a green card won't be a requirement in future, but there is a lack of clarity as to when this will be the case. Until told otherwise the best advice is to assume it's a requirement and take one along with you. If you don't currently hold one, contact your insurance company.
Best advice is to carry a physical, not electronic copy. In some countries failure to provide a green card for assessment is an offence and can result in you having your vehicle seized and you being charged for driving without insurance.
UK insurance requirements
The motorhome insurance cover in the UK is considered sufficient for use on the continent. It is worth checking the small print on your policy to see how much cover you have – in some cases you may have fully comprehensive cover here, which drops to third parties overseas. For peace of mind, it's worth the upgrade for the duration of your trip.
There's no need to take out a special policy to drive abroad – your UK insurance covers it, but just be aware of the requirements your provider puts in place.
UK signage
If you are driving in the EU you must clearly display a GB sticker on your motorhome and any trailer when driving in the EU. One exception is in Ireland, where there is no legal requirement to display such stickers.
Duration of your European holiday
You're allowed to visit EU countries without a visa for a maximum of 90 days within a 180-day period. There are exceptions, including Bulgaria, Croatia, Cyprus and Romania. Visiting these countries will not contribute towards your 90-day total.
Should you wish to take an extended trip (beyond 90 days), you may need a visa or permit depending on the nature of your trip and where you intend on going. To be certain of the rules and regulations around your particular trip, check the rules and regulations for each country via gov.uk.
Driving tips
Driving on the opposite side of the road is not without its challenges, especially if you're not used to it. If it's your first time (or even your first time in a while), follow this advice and you'll make the process of adoption much easier and safer – both for yourself and other road users.
Plan to arrive outside of busy periods
If you're new to driving in Europe, one of the ways you can make the transition easier is by planning to arrive on the continent a long way outside of the rush hours. It's easier to do this in a motorhome because you're not as reliant on accommodation, so you can adjust your timings.
Quiet roads are far easier for you to practice your driving on the opposite side of the road on.
Drive slowly
When you're in another country you aren't likely to be as sure of the roads and the customs of the local drivers. There are cliches about different countries that are often rooted in truth, so be aware. Drive slowly and carefully until you build up enough confidence to drive at speed limits.
Don't drive tired
This is good advice regardless of where you're driving, but when you're abroad it takes on an even greater significance. A combination of unfamiliar driving routes, opposite side of the road, different driver customs and signage in a different language can be confusing enough, without adding mental fatigue to the mix.
Always drive with a clear, fresh mind.
Be free of distraction
This isn't always easy (especially with passengers) but try to do your best to make sure you are free from distraction. Whether that's keeping the radio down, making sure the sat nav is set before travelling (so you don't have to do it whilst you're moving) and keeping car antics to a minimum, every little helps!
Watch other road users
One of the ways to help ease the transition from driving in the UK to driving in Europe is to watch the other road users. At junctions such as roundabouts and T-junctions, watch how other road users navigate them – this is a good way to understand how the traffic management systems work.
Relax… you're there to enjoy it!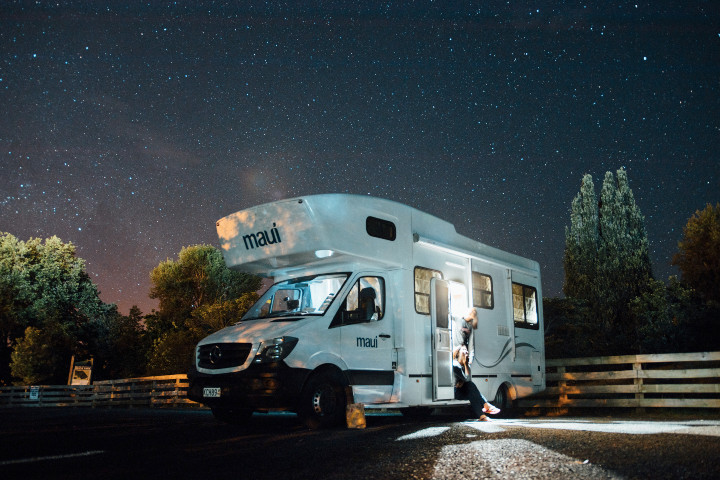 To a reasonably confident driver, driving abroad will take only a short period of time to readjust. Taking the challenge of heading overseas is a worthwhile one though, because the travel opportunities that open up to you are incredible! It'll make buying a motorhome one of the best decisions you ever made!
Other Campervan-related Posts on Planet Camping: