Last updated on August 13th, 2020 at 10:23 am
Picnics are a real treat, especially when the weather is as lovely as it has been recently, and since no camping is permitted at the moment, this might just be the next best thing!
One way to really enhance your picnic experience with the family is by making sure that you've got the perfect gear (which can also be used for camping, by the way…).
Let's go beyond blankets and baskets.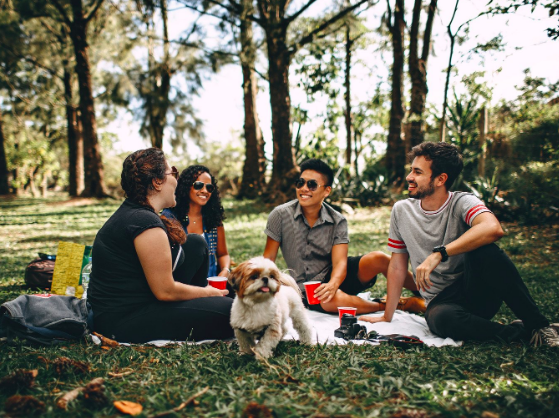 Chairs
Camping chairs add a great touch to your picnic – of course, they keep you off the hard ground and add that extra level of comfort. A simple chair that has a drinks holder and arm rests is brilliant for an enjoyable sit down to accompany your food and drink.
Think about the following to make sure that you pick your perfect chair:
Comfort
Portability
Weight Capacity
Material
And you're all set for a comfortable picnic. Chairs are also great to take along on your camping trips, so these will have multiple uses if required.
Camping Table
A camping table might be handy when it comes to a picnic, to keep the bugs away from your food – or if you're on the beach it avoids the sand!
There are many kinds of tables that you can purchase for many uses – such as fold away tables made from more stable materials or a smaller table which would usually have a polyester top.
If you want to double up your table for camping, you will want to consider the following features to ensure that it suits all your needs:
Compact and Foldable
Stability
Adjustability
Shelter
Picnicking on the beach or somewhere with little shade? You could purchase a shelter tent to protect you from the sun or keep off the sea breeze.
And an added bonus – if there's a chance of light rain, you'll have protection from that too and that means an uninterrupted picnic!
Food Preparation
If you fancy going that bit extra with your picnic, you could incorporate a barbecue for the added touch of hot food.
Portable barbecues and grills are a great and compact idea for a picnic day and they're usually lightweight and easy to carry if you've got a bit of a walk to the picnic destination.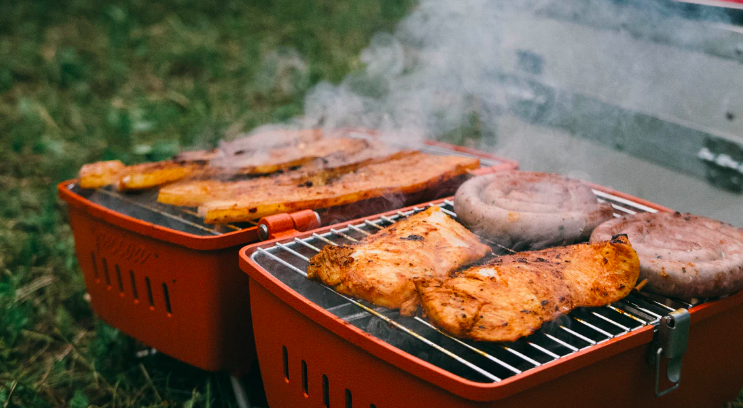 If you're considering a barbecue, ensure that the picnic area you're visiting allows the use of one.
Cool Box
Travelling a distance or not wanting to eat straight away in the warm weather? You'll definitely require a cool box or bag to ensure that your food stays fresher for longer & also remains safe to eat.
Cool boxes come in plenty of sizes and so choose one that's a good size for yourself and whoever you're picnicking with. Some cool boxes even keep food warm!
You need to make sure that your cool bag is:
Correctly sized
Keeps food cool for long enough
Will be easy to carry
Happy Picnicking!
Disclaimer: If you are choosing to have a picnic during COVID-19, ensure that you are abiding by the government's guidelines.