Last updated on August 24th, 2022 at 01:30 pm
We think every year is great for camping, but at the beginning of a new decade, what better time to start?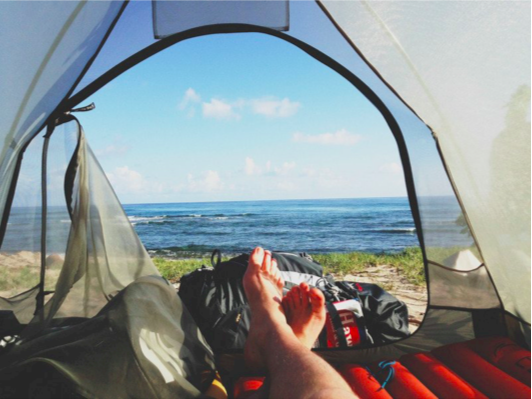 Camping is great for everyone, and there are all sorts of ways to camp. From glamping to getting out the tent, there is sure to be something for every type of person to enjoy. If you enjoy the following…
Exploring
Experiencing new places
Spending time with family and friends
Seeing wildlife
Solo trips
Being outdoors!
Then you'll love camping.
Most people would picture camping as being sat in a boring tent all day, with rain pouring down outside and can't envision it any other way – but people who think this couldn't be more wrong!
Glamping is a great way to start your camping experience – it's like normal camping, but you don't need to worry about a tent. Glamping is short for 'glamorous camping' – and that just about says it all.
You would usually glamp in a bell tent, yurt or cabin, where the facilities you will need to camp are usually provided.
Once you've mastered glamping, you can move onto camping – involving all the fun of setting up a tent and finding ways to cook food like a true survivalist.
"Camping is the answer – who cares what the question is?!"
It's not all what festivals make it out to be – its better! You can pick your own spot to pitch a tent, and enjoy all of the surroundings of the site you've chosen.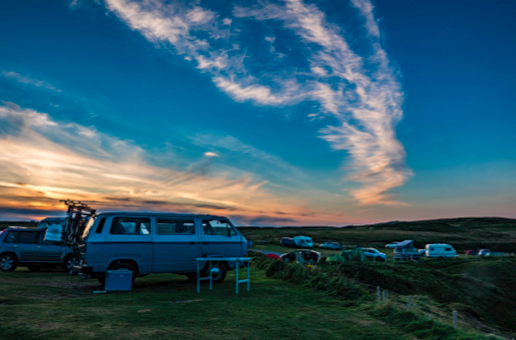 All kinds of camping are a brilliant way to get away from the rush of the real world, and escape for a while. Whether you want to go on a relaxing trip with plenty of peace and quiet, or a fun one for the children – there are plenty of sites you can take a look at, to see what will suit your needs. (You can check out our list of 'The Best Campsites Open All Year Round' for inspiration!)
There are also an endless number of activities you can take up as a hobby, which will make your camping experience that much more beneficial and fun… here are a few!
Cycling
Hiking
Bird-Watching
Kayaking
Surfing
Once you've got a hobby, you can plan camping trips specifically for the hobby you enjoy most – whilst also getting fit, and having a brilliant time. What more could you ask for?!
Adventure is calling!