Last updated on August 13th, 2020 at 10:26 am
Camping for the first time can be a bit daunting, especially if you're not too sure what to expect.
We've got some top tips for your first camping trip so that you can enjoy it to the full.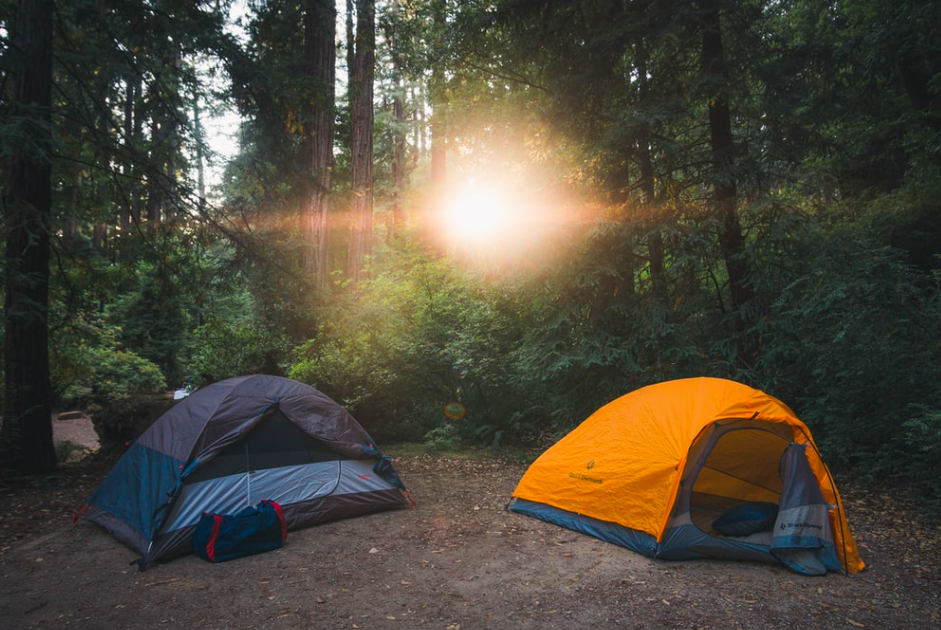 Preparation
When camping, you should always be prepared. You don't want to find that you've started your trip and forgotten an item that you'll need as this will spoil the trip.
Although a great experience, camping can be unpredictable and you can expect different types of weather & experiences every time you go.
Be sure to take extra items, such as a first aid kit, spare tent poles and cable ties etc. Hopefully, these won't be required on your trip, but if they are – you're prepared!
If you need some extra help getting your camping items together, check out our camping checklist with everything you need for a camping trip.
Rain or Shine
No matter where you plan your trip, you should always prepare for the weather, which can be totally unpredictable – especially in the UK. Make sure that you keep up to date with the weather forecast, but at the same time don't simply rely on what it tells you.
If there is a forecast for cloudy weather, there's always a chance it'll rain. Take dry clothing and waterproofs with you just incase. If there's a forecast for sunny weather, make sure you have the suncream and appropriate containers to keep your food cool.
Activities
Activities are what make a camping trip great! We suggest planning some activities before you head to your destination. You can do things like:
Walking/Hiking
Cycling
Canoeing or Kayaking
Orienteering
Bird-Watching
So, you'll need to check your destination to see what kinds of activities are possible, and make sure you have any potential equipment that you'll need.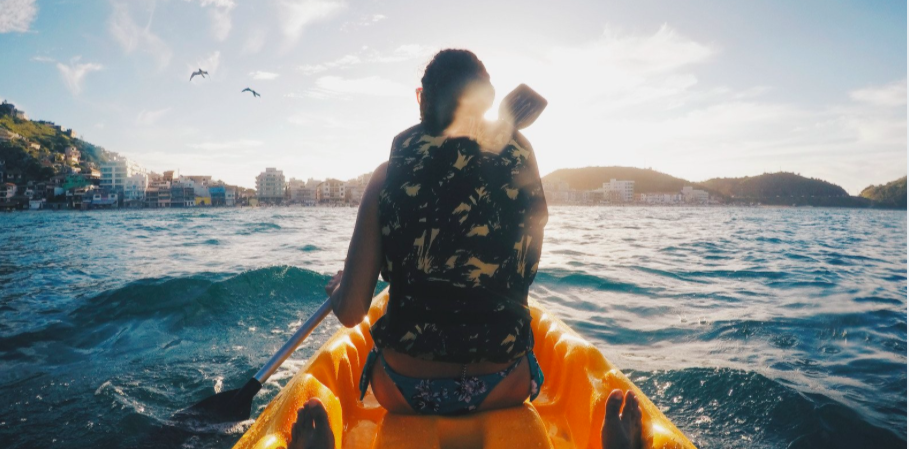 Destination
Know everything about the destination you choose. You'll want to be asking questions like:
Are there any facilities on-site?
Is there a local town? How close?
Are there any electrical hook-ups?
How many people can camp here?
Are campfires permitted?
To ensure that you know the ins and outs of where you'll be staying. If this is wrong, it can change your entire camping experience.
Tent pitching
The tent is of course the most important part of a camping trip. If you have never pitched your tent before, you don't want to be doing this for the first time once you reach your destination. Get to know your tent before you travel to ensure that:
You know how to put it up
There is enough space in your tent
No parts are missing or broken
We recommend putting the tent up a few times in your garden (or indoors works too!) and then putting the items you expect to take in the tent with you too. This will show you how much sleeping and sitting space you'll have on the trip so nothing is left unexpected.
We hope that you enjoyed this blog post. Why not let us know your camping experiences below?