Last updated on March 11th, 2020 at 12:47 pm
Never taken your furry companion with you on a camping trip? Well now is the time…
It can be a daunting thought that you have to look after someone other than yourself while camping, you'll need to be making sure that your pet is warm, comfortable and having just as good of a time as you are!
There's no doubt that dogs love the outdoors – there's nothing better for them than being let off the lead to sniff, play and explore as they please, but there are certainly things you'll need to be mindful of when planning your trip.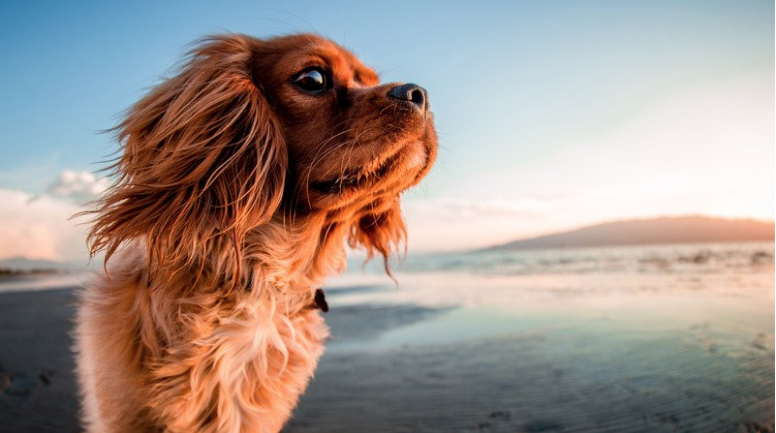 Campsite Choice for your Dog
It may seem obvious, but it's easy to forget that not all campsites allow dogs to visit.
If the site is/isn't dog-friendly, it should state on their website – but if you still find you're struggling to find this information, you should contact the site directly, you don't want to arrive there and find that you have to turn back around.
Some sites may also be particular about how to keep your dog whilst camping, for example, some places may require them to be on a lead at all times.
Dog Behaviour
Respect for others is incredibly important when camping with your dog. No one wants a dog on site that is constantly barking or causing chaos when they're trying to enjoy their trip – so it's best to ensure that your dog is well behaved and trained.
All dogs have their little moments of selective hearing, and that is perfectly understandable, but other people may have their dogs and possibly small children on site, and you'll need to make sure your dog can come back to you on command when they're taken off the lead.
You'll want to be sure that your dog can socialise with other dogs without any problems, and that they will be okay around children potentially approaching or attempting to play with them.
Sleeping Arrangements with your Dog
The sleeping arrangements are essential to work out before em-bark-ing on your trip (Corny, much?). No but seriously, they are important and we'll tell you why.
Ideally, your tent should have a porch area or a smaller compartment for your furry companion to sleep in (of course, ensure that this compartment is secure to keep your dog safely inside the tent). You can also purchase a dog tent – which may be very useful.
Your sleep is just as important as your dogs, and if your dog is uncomfortable or cold, you'll know about it.
Keeping your Dog Comfortable
We'd suggest taking small roll up bed and a blanket for your dog, and you could even invest in a dog coat for them to venture in.
It might also be a good idea to take a selection of toys with you, to keep your dog entertained and happy whilst you might be sleeping or doing other things.
Keeping Clean
Poo bags
Now this one should be obvious, and you should take them wherever you go. Don't be the person who leaves doggy-do everywhere, and pick up after your dog.
Towels
You'll want to take plenty of towels and water to keep your dog clean on your trip, or you'll likely end up with muddy footprints throughout the entirety of your tent.
Grooming
Perhaps a dog brush will be useful to pack, to get rid of all those extra bits of dry mud and keep your living space clean and clear of muddy prints.
Dog Safety
Flea and Tick medication – crucial. Camping is filled with unwanted bugs, and ticks, fleas and mosquitos are the most common. You should apply a treatment to your pet before going on your trip to keep them protected.
Look out for poisonous plants. You should know that the outdoors is full of weird and wonderful plants, but its good to know which ones could be harmful for your dog, such as poison ivy and poison oak.
Carrying water at all times is suggested (For yourself, too!), especially when it might be too warm for your dog. Heat stroke is always a risk.
Encounters with wild animals won't be rare, and your dog may like to chase them – so be sure that you're always on the look-out.
Packing Checklist
Some of the essential things you should take with you:
Food & Water
Bowls
Poo Bags
Toys
Warm blanket
Collar/harness
Short Lead
Treats
First-aid kit
Dog/Baby wipes
Collar or Harness light
Dog First-Aid Kit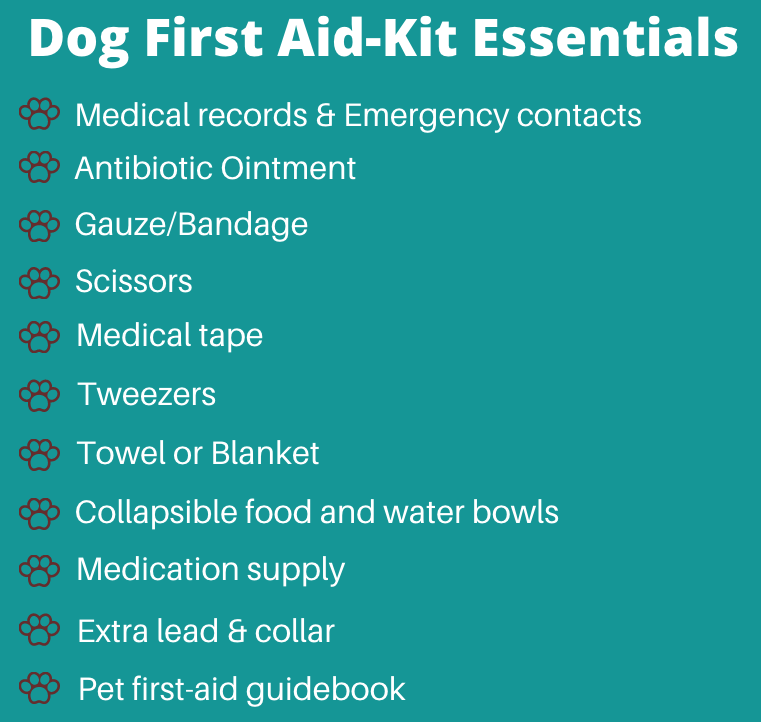 We hope you enjoyed this blog post. If you did – why not check out our Best Campsites open all year round blog post, to give you some camping inspiration?
If you have any experiences camping with your pet, or would like to see another blog post, feel free to comment below and share your experiences!