Last updated on May 21st, 2020 at 09:52 am
Camping and glamping are two very different ways to get into the great outdoors, and both equally as fun.
But, it all comes down to personal preference when deciding what an enjoyable trip entails – so should you choose camping, or try glamping instead?
Good question.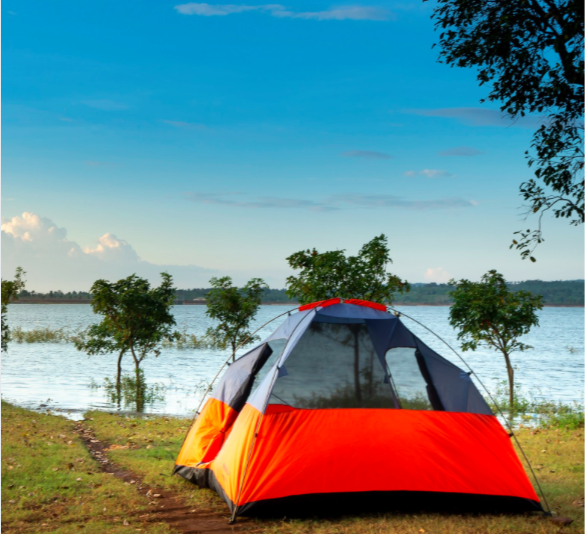 Camping
Camping is exactly what you think it is, it's about stripping down to your essential kit and pitching up your tent in a location that you love.
Camping is also all about self-sufficiency. You'll need to make sure that you have all of the important equipment required for your trip. such as food & water, dry and warm clothing, a sleeping bag and a way to cook your food! (If you need a hand, check out our Ultimate Planet Camping Checklist!)
Going back to basics is the attractive part of camping and it's a great way to get away from the stress of everyday life and focus more on yourself and the outdoors.
It's a great way for you to connect with nature and its all about having a survivalist mindset whilst also having an amazing time in the wild!
Not only is camping a good way to connect with nature, it's also great for connecting with your family and friends. Camping brings a lot of teamwork and can make bonds even stronger with the people you love.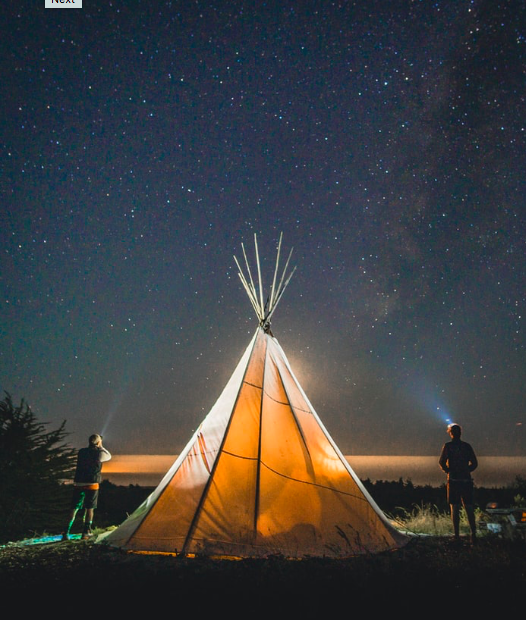 Glamping
Glamping is all in the name, it's glamourous camping! It's a more modern and "luxurious" way to camp.
With glamping, you're heading somewhere that already provides a roof over your head, so there's no need to take a tent with you. Glamping is usually in teepee tents, yurts, safari tents or tree houses.
Glamping accommodation also includes the essentials, such as a fridge, toilet and sometimes a cooking area and so far less equipment is required for this kind of trip.
Glamping brings you the comforts of home at the same time as enjoying what nature has to offer.
This type of trip is also good if you still want the comforts of a real bed and duvet, as well as electricity and a real toilet.
A glamping trip is a great experience, and is brilliant if you're a first time camper.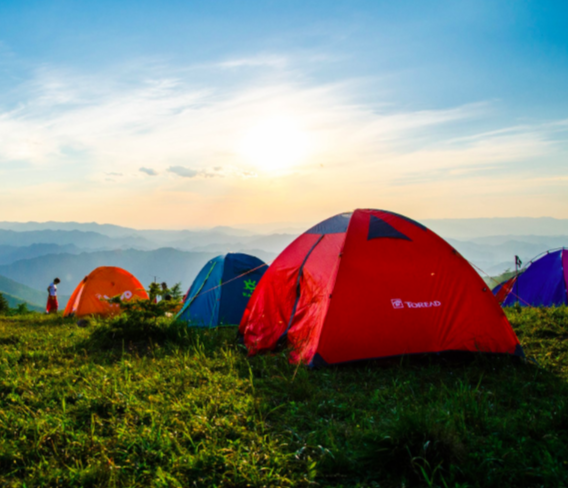 We think that both camping and glamping are great experiences, and that it's all down to your personal preference based on whether you like to get back to basics, or still keep a bit of luxury on your trip.
Let us know which you prefer in the comments below!