Last updated on March 4th, 2020 at 08:52 am
If you're still new to camping, it can at first seem daunting – especially if you don't know what take with you, or what to expect on your trip!
But fear not, because we've answered some of the most commonly asked questions that people have about camping, to put you at ease.
Page Navigation: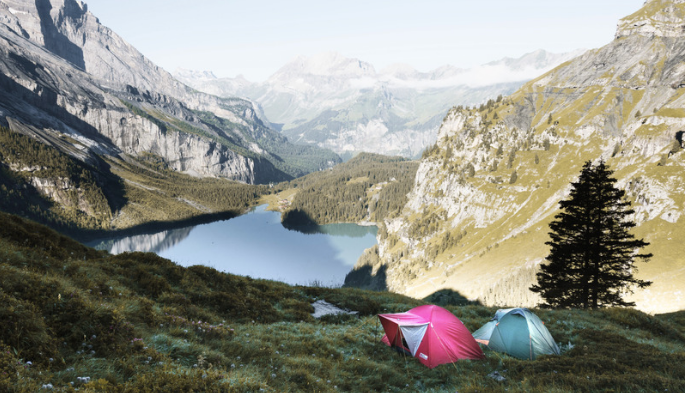 Q: How do I know what to take with me on a Camping Trip?
A: Now this is a very good question, that follows with some incredibly important answers… it can be tricky to work out how much to pack, or what you should even take when you'll be outside for your trip.
You should first think about how much you are able to pack, it might be that you can only take a small rucksack on your trip, but if you're taking a car, then you'll be able to pack more.
You'll also want to keep an eye on the weather forecast a few days before your planned trip, as this will tell you whether you'll require waterproofs, or suncream – or both!
The final important thing to think about, is whether you are taking part in any activities on your trip, as you'll need to pack specific items for this. For example, if you are going to be hiking on your trip – you'll want to have suitable walking shoes, and perhaps hiking poles, too.
Packing correctly is essential- and having the right equipment will make all the difference on your trip.
Q: How do I find a good campsite?
A: Finding a good campsite is very important, and you'll need to make sure the site you choose has all of the facilities that you require.
You'll want to think about the following:
Is the site Child-Friendly? (If required)
Is the site Dog-Friendly? (If required)
What on-site facilities are included (Shower block, toilets etc.)?
Are campfires allowed?
Where is the nearest local town?
Are there electricity points on-site?
(We have combined a list of the Best Campsites Open All Year Round if you're still stuck)
Q: What can we do on our Camping Trip?
A: When you're camping, you should never be short of activities to fill your days. If you already have an outdoor hobby, then what better time to do it? If not, you can find one whilst you're camping.
The great outdoors offers numerous activities such as;
Hiking
Cycling
Mountain-Biking
Canoeing
Kayaking
Local Areas and Attractions
Wildlife Watching
And there are plenty more, so there's no doubt you'll find something you enjoy!
Q: Should I go camping, or glamping?
A: This one is all down to personal preference. Camping, is making a tent your home, cooking on a campfire and braving the elements – whereas, clamping is 'glamorous camping', usually in a bell tent or yurt, where there is a ready made bed, and furniture.
If you're a first time camper who isn't sure, you could try glamping first to get yourself used to the idea, and when you're ready – you can pitch a tent.
Q: How long should my camping trip last?
A: The average time that people in the UK go camping for, is 4 nights. But of course, this isn't a rule for everyone.
If you have children with you who haven't been camping before, you might want to book a shorter trip, perhaps even for one night to see if they enjoy it. You could always then extend your trip if they love it as much as we think they will!
If you aren't sure about how many nights to book, start small, and work your way up. As you start to camp more, you'll eventually work out how many days suit you, before returning home.
Q: How do I keep warm on my Camping Trip?
A: Keeping cosy is an essential if you want a happy trip. The last thing you want is to be kept awake all night because you're cold – you'll want to take a good quality sleeping bag and perhaps some blankets just incase. You'll also want to layer up, and ensure that you have some spare, dry layers, incase the ones you're wearing become damp.
When your tent is damp, that probably means that you, and the contents of your kit will be damp too – and that's the last thing you want if it's already cold outside. A floor mat can be extremely useful in preventing this, as it puts an extra layer between yourself and the ground, therefore reducing moisture underneath you.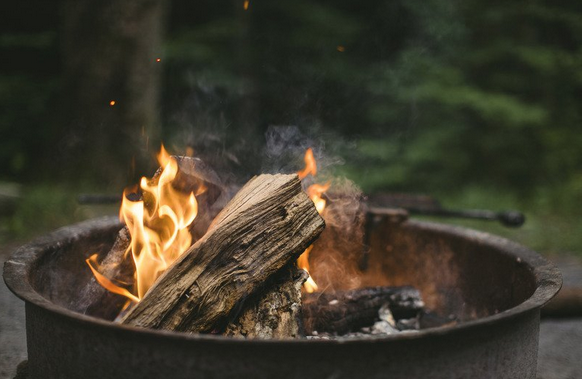 Q: What if it rains during my trip?
A: Rain doesn't have to be a party pooper when it comes to camping – as long as you're well prepared. If you're camping in the UK, rain is likely, and you should always be prepared for it, even in the Summer.
We would suggest always taking some packable waterproof clothing with you, and would advise having waterproof bags to keep your equipment in.
Waterproof shoes are also very important, because walking around with soggy shoes will no doubt make your trip less enjoyable.
Most importantly, don't let the rain get you down! Sometimes the rain is unavoidable, so embrace it.
Q: Can I take my Dog Camping with me?
A: Yes, yes and yes! If you have booked a dog-friendly campsite, then of course you can…Taking your furry companion with you on a camping trip is great, and it's like a super long walk for them, so they love it too.
If you're considering taking your dog camping, but aren't sure on how to approach this, then you can check out our blog post on Tips for Camping with your Dog!
Q: Will I enjoy Camping?
A: We think everyone can enjoy camping, as long as it is a trip tailored for them. Camping is a great hobby, and when you can combine it with the hobbies you already have, why wouldn't you enjoy it?
Being in the great outdoors is an amazing place to learn new skills, and explore new places – it's also a great way to escape from the possible stress of everyday life for a few days and so can be very relaxing and enjoyable for everyone.
If you enjoyed this post, feel free to leave some feedback or a comment below – with any of your camping questions.
Happy Camping!