Camping is a community, and most communities have some "unwritten" rules to follow. A lot of camping etiquette is very straight forward and is things you would probably do anyway – like respecting other campers and clearing up after yourself.
A lot of campsites have their ground rules on their website or these will be talked through on arrival, these rules are usually very similar to one another across sites but sometimes they may differ so it's always good to check.
It is a very good idea to have a knowledge of the general camping etiquette that you can take with you to each campsite so that you and the people around you can enjoy your trip to the fullest.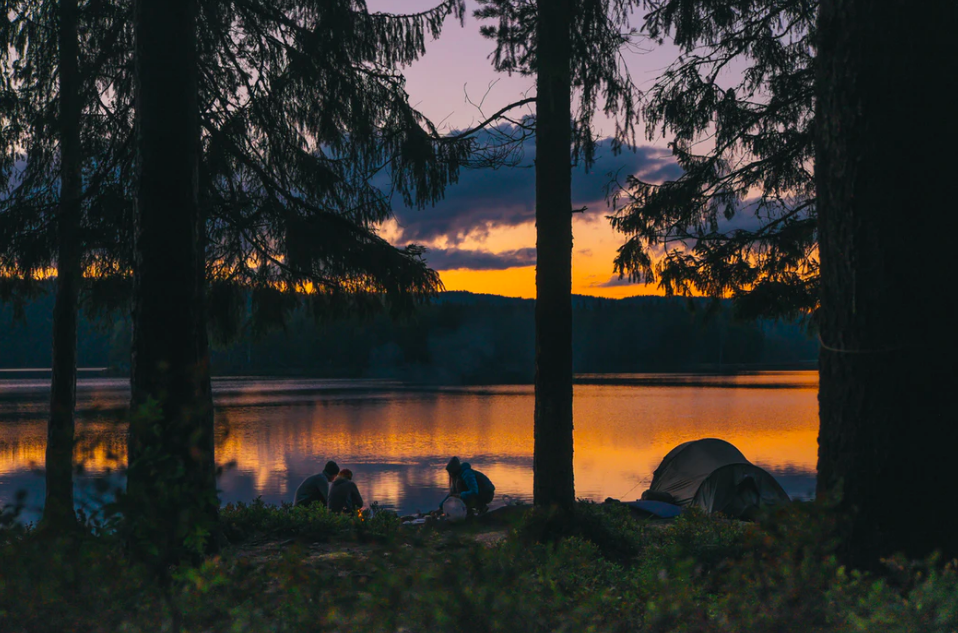 Noise Levels
This is one of the most considerate rules for the people around you. You're on holiday and so of course you want to enjoy yourself, but there's a time and place for making louder noise.
You should be especially considerate in the early morning and late at night or you could become unpopular quite quickly with others who are camping!
The key is to keep as quiet as possible to avoid disrupting others and usually they will do the same in return. However, if you're wanting to play louder music in the evenings or let the kids run wild, you should probably head to a specific family campsite or ones where parties are permitted.
On-site Facilities
Campsites may offer facilities on site, such as a laundry room, showers, toilets etc. and these are generally shared by everyone staying at the site (Rarely, campers are offered allocated slots or their own shower for their stay).
These facilities will not be constantly cleaned by the campsite owners and so it is your responsibility to clear up after yourself so that it's pleasant for the campers that follow you.
Privacy of others
When you first arrive at a campsite, if there's no designated pitch areas you should ensure that you're not camping within the personal space of other campers. If there is a nice view at your campsite, don't be the person who camps in front of everyone else, try to share the space so that you can all enjoy the view.
Ensure that your guy lines are not crossing over anyone else's tent space to avoid danger of tripping – if they're crossing with someone else then you are too close to them and should move to at least 2 metres away.
It's also a very good idea not to walk through other people's pitch areas, even if its a shortcut to the facilities on site. You wouldn't want someone walking right by your tent door or through your set up, and neither do they.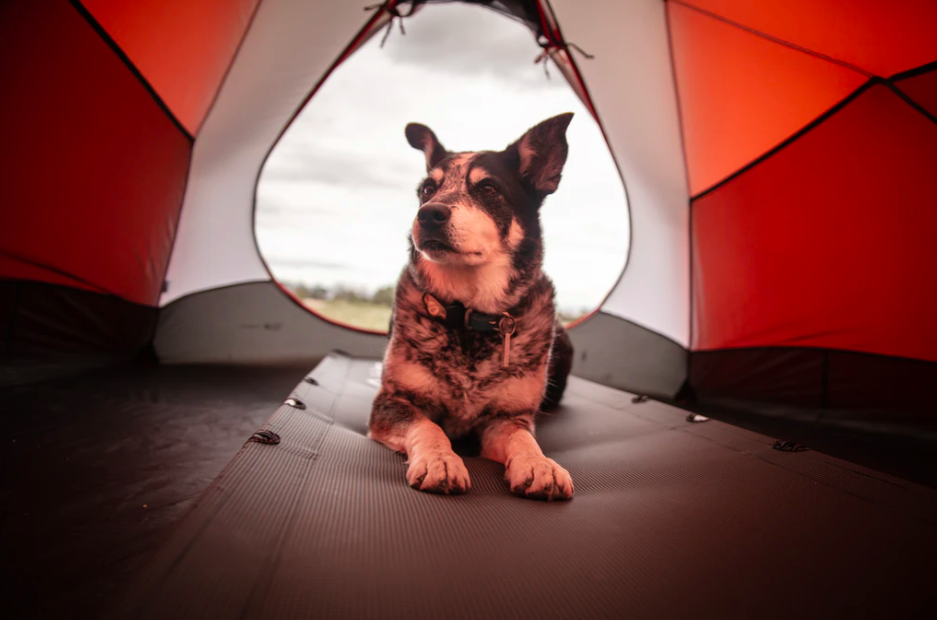 Dogs
Dogs need to be kept under control at all times, too. Be mindful that even though dogs are allowed at the campsite, other campers may not like dogs and could even have a fear of them. It's best to be watching your dog at all times and some sites may only allow them if they're kept on a lead.
You'll want to take plenty of toys and ways to keep your dog entertained so they're less likely to want to explore the facilities without your knowledge!
Children
If you are taking your children with you on your trip then you will need to ensure that they are being watched at all times. Ensure that they are not running around near other peoples tents or in the facility areas to avoid disrupting other campers.
Some campsites may be more friendly for children than others, even if they are permitted at both, it might be good to check reviews to see the general age group that stay at the site.
Leaving No Trace
Leaving no trace is not only to respect the campers after you, but is also to respect the wildlife in the area. Make sure that you take all of your rubbish home with you if there is no disposal on the campsite. Don't let the wildlife suffer because of your rubbish.
This includes food waste, wrappers, matches etc. You should leave the campsite looking as though you had never visited. That's the aim!
As you know, this is just the basic camping etiquette that you need to know. Sites may have individual rules to follow (especially during the current pandemic) and so the campsite rules should override what you see here. This is just a general guide to respecting the site and others around you.
Happy Camping!