Last updated on August 24th, 2022 at 03:01 pm
If you're heading off tent camping – then the single most important thing to get right, is the tent that you take.
Your tent will be your temporary home and you'll need to make sure it's just right to guarantee a comfortable and enjoyable camping trip. Picking the perfect tent is essential and so we are going to start you off!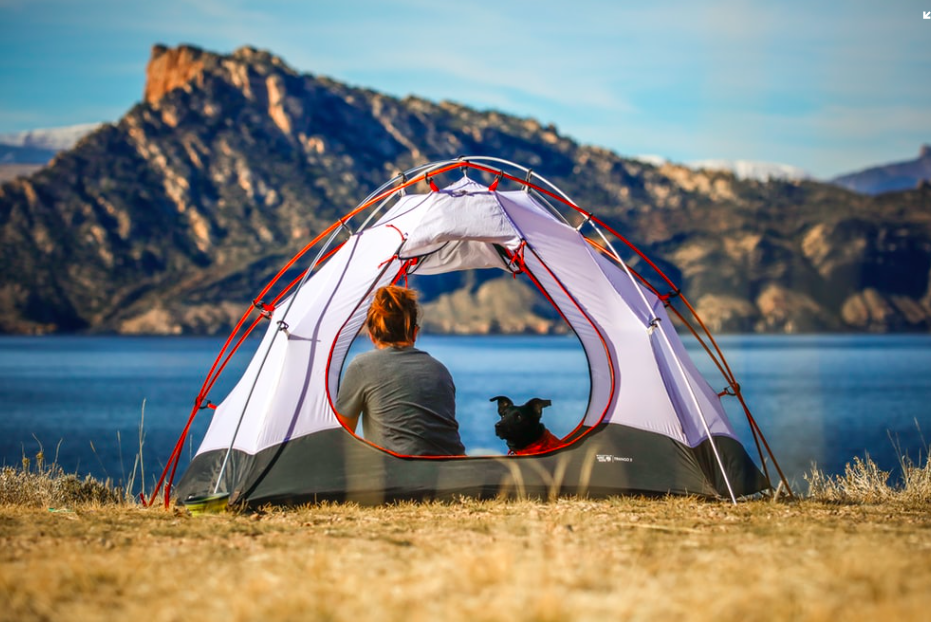 Tent Style
Firstly, you need to think about which style of tent you require. There are multiple types of tent, all which have different features.
Tunnel Tents
Tunnel tents are generally known to have more space, as they remain the same height and width the whole way, rather than sloping at the sides. However, in this type of tent, none of the poles cross over each other which could mean it is less stable in wind and rain.
Features
More space
Less stable in weather
Dome Tents
Dome tents are easy to pitch and are more stable and solid than tunnel tents and are more suited to varied weather conditions. The only downside to a dome tent (literally!) is that there will be less head room as a whole due to the sloped sides.
Features:
Easy to pitch
Stable & solid in weather
Less head room
Geodesic Tent
This tent has a more technical design and so is usually a bit trickier to put up. However, these are perfect for the more extreme weathers that you may come across and are unlikely to be affected by wind or rain if put up correctly.
Features:
Trickier to put up
Better for extreme weathers
Inflatable Tents
This type of tent is usually quicker to put up and so Inflatable tents are brilliant for efficiency. There are no poles involved, just inflatable tubes. Great for festivals, last minute holidays and stress-free tent pitching!
Features:
Efficient
Easy to put up & stress-free
Not suitable for extreme weathers
Tent Space
Once you've decided on the tent style, you'll need to figure out how much space you'll require in the tent.
Firstly, think about how many people are going on your camping trip and need to be in the same tent and ensure that the tent provides enough sleeping space.
Next you need to think about storage – are you taking a lot of equipment and luggage? Will you require a porch to sit in if it rains?
We would advise to go up one size from the number of people who are sleeping in the tent. This will usually provide enough space to live and store things in if required.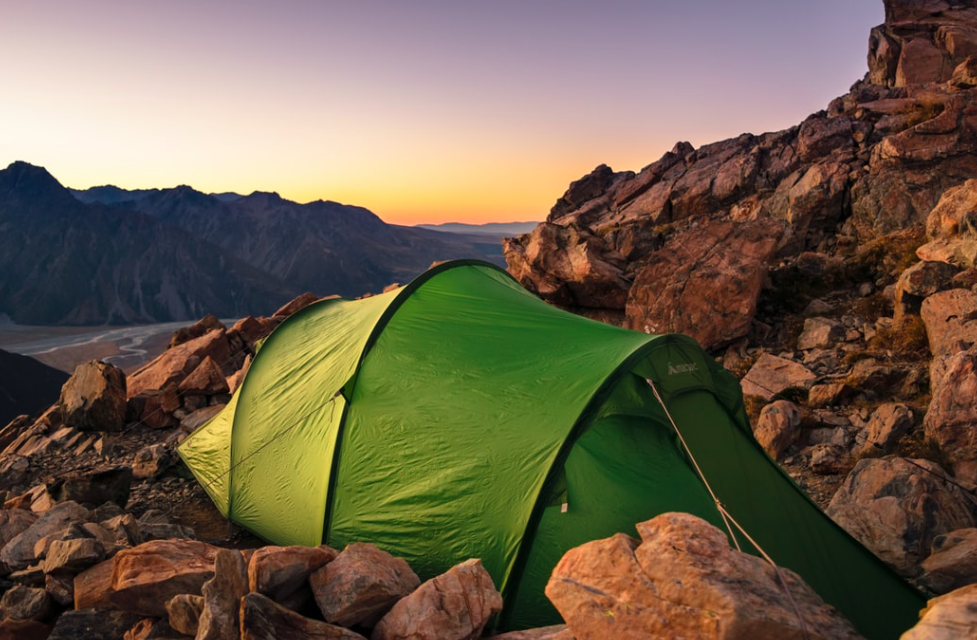 Tent Weight
If you're planning a hiking trip and are going to need to carry your tent with you, you'll need to consider it's weight and whether you will be able to carry the tent you choose.
Take a look at the tent weight and find something of a similar weight in your home, then put this in your backpack or wherever you will be carrying it to get a feel for how heavy it is. And remember, items start to feel heavier the longer you walk.
Tent Features
There are a number of features that a tent can have, and all of these will make a difference to your trip. You'll want to think about things like:
Windows
Vents
Doors
Add ons (porch etc)
Windows and vents are important to think about. As we mentioned earlier, your tent will be your temporary home, and if you can't keep cool in it, you'll want to move out. Especially if theres more that a couple of people in your tent all breathing the same air.
Doors can be useful to consider. Do you require more than one? You might require more than one if theres a higher number of people in your tent so that you're not all having to walk over each other to exit the tent.
And finally, think about whether your tent is compatible with any add-ons that you might want, like an outdoor porch (if it doesn't have one built in already). Do consider that add-ons and doors are likely to make your tent heavier.
So this is just a few of our tips for picking the perfect tent, but it does all come down to personal preference. If you want to dive deeper into tents, have a look at our Tent Buying Guide, and if you have any of your own tips, leave them in the comments below!
Happy Camping!
Disclaimer (11/06/2020): Due to the COVID-19 pandemic, camping is not yet permitted in the UK . Please ensure that you are following the government guidelines for your own safety, and the safety of others.