Last updated on August 13th, 2020 at 10:24 am
We've previously talked about camping in the Winter and Spring months, but there's plenty of tips for camping in the warmer weather too – (even if this might be in your back garden for the time being!).
Summer is a great time to camp when the dry weather starts to come in and this can be made even better by ensuring that you're fully prepared.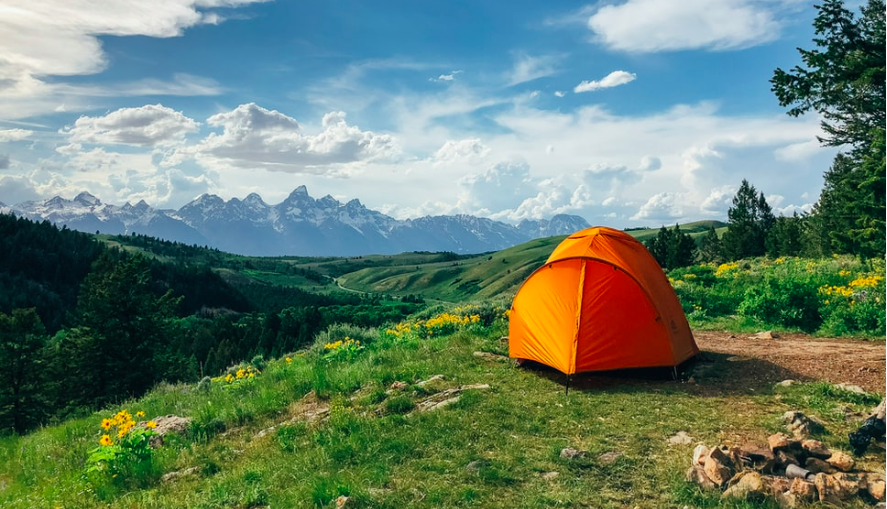 Pitch Carefully
Have you ever tried to sit or sleep in a hot tent? We'd definitely advise against it.
The best thing you can do when pitching in the summer is aim for a shaded area, although it's not wise to pitch underneath trees – so bushes are the best option.
If you can catch the shade by a bush, your tent will be more protected when the sun hits. If it's extremely hot, you could also move your tent into the shade in the peak of the sunshine, to keep the sun rays from heating your tent too fast.
Tent choice
You might be thinking that all tents are the same, however, if you choose a polycotton tent – these tend to stay cooler in the summer.
Also, think about how many people are in the tent. More people, generate more body heat, and so it might be best to split a tent of four into two etc. to prevent unnecessary heat production in your tent.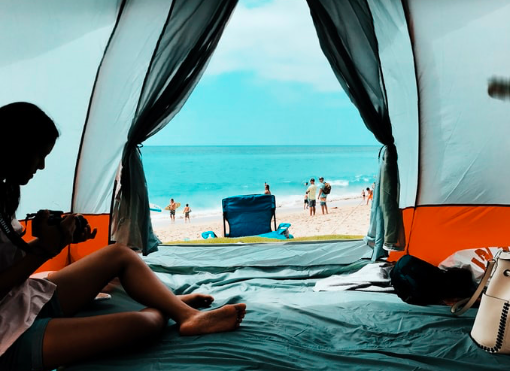 Sleeping Bag Choice
If you want to have an enjoyable nights sleep, which we all know is essential on a camping trip, make sure that you have the right sleeping bag for summer. Season one sleeping bags are mostly recommended for temperatures above 5 degrees and so this is the one you'll need to go for. This will keep you warm enough in the cooler evenings, but not too hot!
You might want to also try just sleeping in a sleeping bag liner, these are made from much thinner material than a full sleeping bag and so it will keep you cooler if needs be.
Hydration & Sun protection
Hydration is key to staying well on your camping trip. You need to make sure that you have plenty of access to water at all times and just keep drinking! This will keep your energy levels up and keep you healthy.
Sun protection is also crucial, make sure to have a high factor sun cream but also have appropriate clothing with you such as a hat. In short, here's what you need:
Suncream (with a high sun factor)
Plenty of water
Sun hat
Clothing to shield from the sun
Food & Drink
Keeping your food and drink fresh is a must. Keep things like cool boxes out of direct sunlight, and place them in the shade outside of your tent. Have plenty of ice bags & freezer bags to keep your items in so that they stay safe to eat.
Follow these tips and you're bound to have a great summer camping trip – (as we said, even if this is from home).
If you have any summer camping tips and tricks, leave them in the comments below for others!
Happy Camping!