Last updated on March 4th, 2020 at 09:25 am
It can be so difficult to decide on the perfect jacket for Winter. You want a jacket that will keep you warm and comfortable, but it's hard to find a jacket that does both! That's why we've collated our five best Men's Winter Jackets that we think you'll love, to make your life that bit warmer!
The North Face, Mens Ryeford Jacket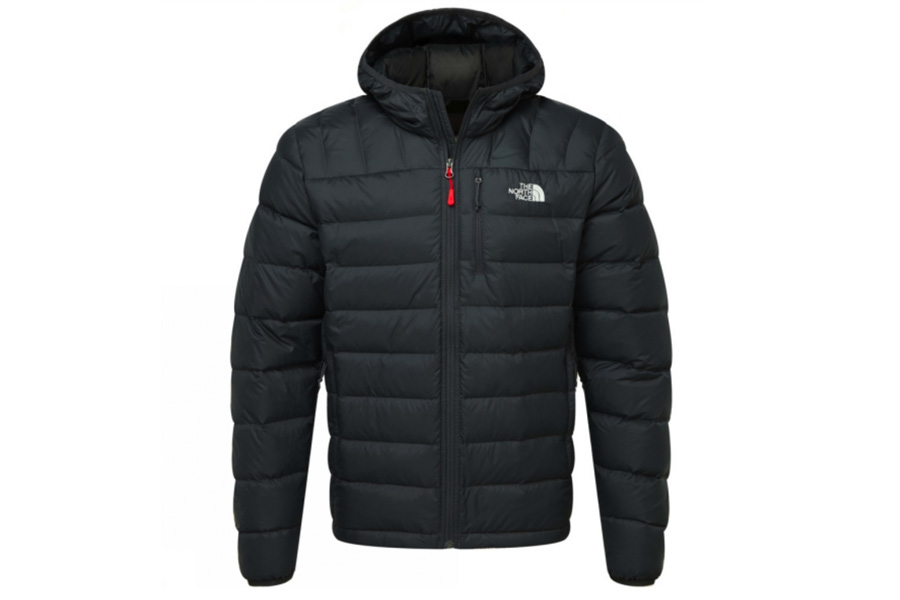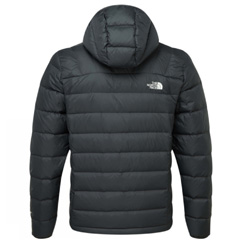 We love The North Face Men's Ryeford jacket, it is one of the best for the chillier days! It is specifically made with your warmth and comfort in mind. This jacket is filled with RDS-Certified Goose Down insulation, and so although it's not fully waterproof, it will be sure to keep you cosy when winter hits. This jacket is also very practical, it has a zipped left chest pocket as pictured, and two zipped hand warmer pockets – as well as elasticated cuffs and hood to keep out the windchill.
The North Face Mens Ryeford Jacket – £160.00 (Last checked price)
https://www.planetcamping.co.uk/the-north-face-mens-ryeford-jacket/

2. Quechua SH500, Men's Parka Jacket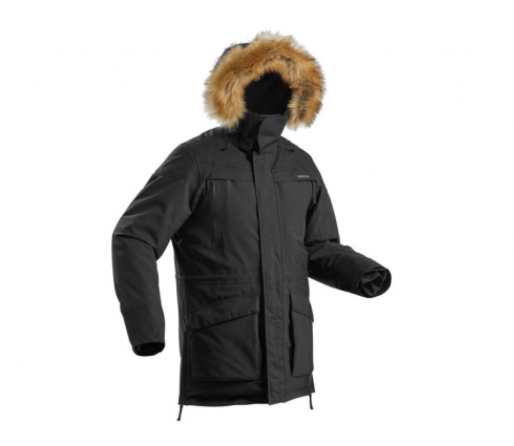 The Quecha Men's Parka jacket is a classic favourite. As well as being very stylish, it's super warm to wear in temperatures as low as -20 degrees! This jacket includes some brilliant features that we think you'll love:
Waterproof Coating
Faux Fur Trim Hood
Anti-blizzard hood, waist and sleeves
2 Comfort zips
2 Hand Warmer Pockets
Even if you're not facing the extreme weather, this jacket is great for a walk in the city. To top this jacket off, it comes in three different colours – so there's something for everyone!
Quecha SH500, Men's Parka Jacket – £99.99 (Last checked price)
https://www.planetcamping.co.uk/quechua-mens-parka/
3. Mac In a Sac Polar II, Reversible Puffer Jacket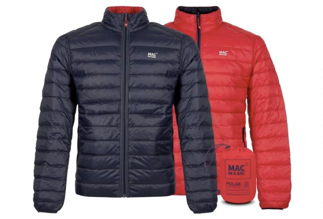 The Mac in A Sac Polar II is a great jacket for those who like to switch things up a bit! It is a reversible jacket, with one side navy and the other red. It has a 95G (RDS Certified) Duck Down Fill, and 600 Fill Powder, meaning it will keep you super snug! It also has a water repellent outer so is good for days when you might expect rain! Our favourite part about this jacket, is that it is totally packable, and packs down into a very small bag- making it perfect if you're travelling small. With it being lightweight too, this jacket could also be put into a bag and taken with you on the simple days in the city!
Mac In A Sac Polar II, Reversible Puffer Jacket – £84.95 (Last checked price)
https://www.planetcamping.co.uk/polar-mens-reversible-down-jacket/
4. HH 1877 Anorak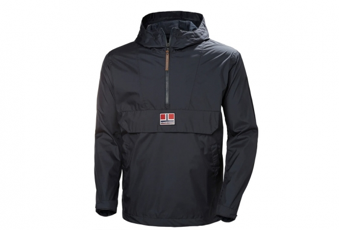 Next is the trendy, Helly Hansen 1877 Anorak. This anorak has a classic silhouette and is very comfortable, as well as practical, which we can't get enough of! It includes some of the best features which we think you'll like as much as we do!
SprayTech Coated
Mesh Lining
Large front pocket with YKK Zip closure
Welt hand pockets with snap closure
This jacket is good for those who like the sportswear style, and like to have maximum comfort – who doesn't!
Helly Hansen 1877 Anorak, £130.00 (Last checked price) https://www.planetcamping.co.uk/hh-1877-anorak/
5. Jack Wolfskin, Men's Polesden Jacket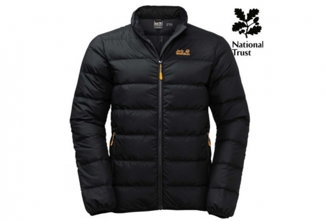 Finally, the Jack Wolfskin Polesden Jacket. This jacket has a very simple design, much like the North Face Ryeford Jacket. It is great to wear for town or trail trips, and this particular jacket has partnered up with the National Trust to celebrate the great outdoors, reflecting our shared values of protecting the environment! It features the very first 100% recyclable membrane and 100% PFC free fabrics! As well as being great to the environment, this jacket is water resistant, windproof and also stows away in it's own hand pocket – which means it's ideal for light packing!
Jack Wolfskin, Men's Polesden Jacket – £125.00 (Last checked price)
https://www.planetcamping.co.uk/jack-wolfskin-polesden-jacket/