Last updated on September 17th, 2020 at 10:20 am
A tent can be a big investment however it can provide you with years of camping trips and family memories when it is looked after well.
The care of your tent begins as soon as you use it for the first time and with continued care in the same way, you'll have no problem getting a few years use out of it.
If a tent isn't taken care of properly after each use – it can end up becoming damp & mouldy, or it can get damaged. That's the last thing we want!
To avoid a situation like this, or a tent deep clean (which we all dread, by the way) we're going to share our knowledge on keeping your tent up to scratch and getting the best possible use out of it.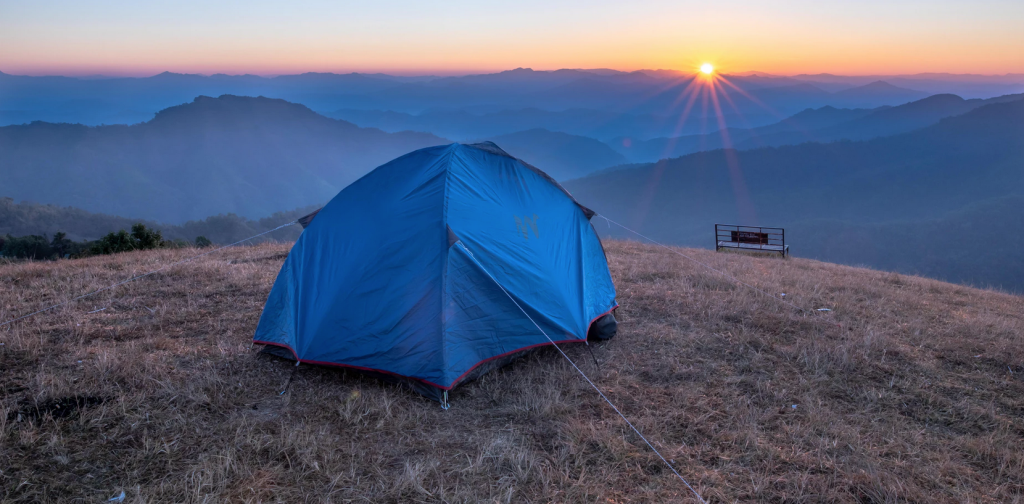 Setting up your tent
The first element of care begins when you set up your tent for the first time. If your tent is put up incorrectly then this can cause snapped poles, broken zips or tears in the fabric.
When choosing your pitch, ensure that the ground beneath the tent is clear of debris such as rocks or twigs. These could break through the material of the tent causing a rip.
If you want to provide an extra layer of protection underneat the tent, you should place another piece of material (a footprint) on the ground before you pitch up.
To make sure that the zips won't break, you will want to make sure that every section on the tent that has a zip, is closed. This puts less strain on the zips as the tent is erected and so they are less likely to pull and get broken.
Once the tent is up, you should do the following:
Check for excessive strain on the tent
Ensure that zips are done up when not in use
Place floor mats inside the tent
Tent windows/doors are closed if it rains
These steps will all ensure the upkeep of your tent whilst on your trip.
Packing & cleaning your tent
This next step is just as important as the first, if not more. We know it's not always possible to pack away the tent perfectly, but you should try to pack and clean it the best you can to ensure less work in the long run.
When packing your tent, make sure that it is not damp. We know that this isn't always doable in the UK weather – if you can't pack the tent dry, then make sure you dry it out immediately when you are home. This will reduce the growth of mould and mildew which can happen rapidly when the tent is damp.
To clean your tent, you should:
Firstly, remove all belongings from the tent.
Check for patches of mud, or food etc. inside the tent.
If there is mud, spray a small amount of water on the area and wipe away.
Once the inside is cleared, check the outside of the tent for bird droppings, mud, leaves etc.
Once the tent is checked inside & out, take down the tent.
Flip the tent over and check the underneath.
Clean any mud/grass from the underneath of the tent (less so if you have used a footprint).
Once the tent is clean and dry, roll it away as tightly as you can and pack away.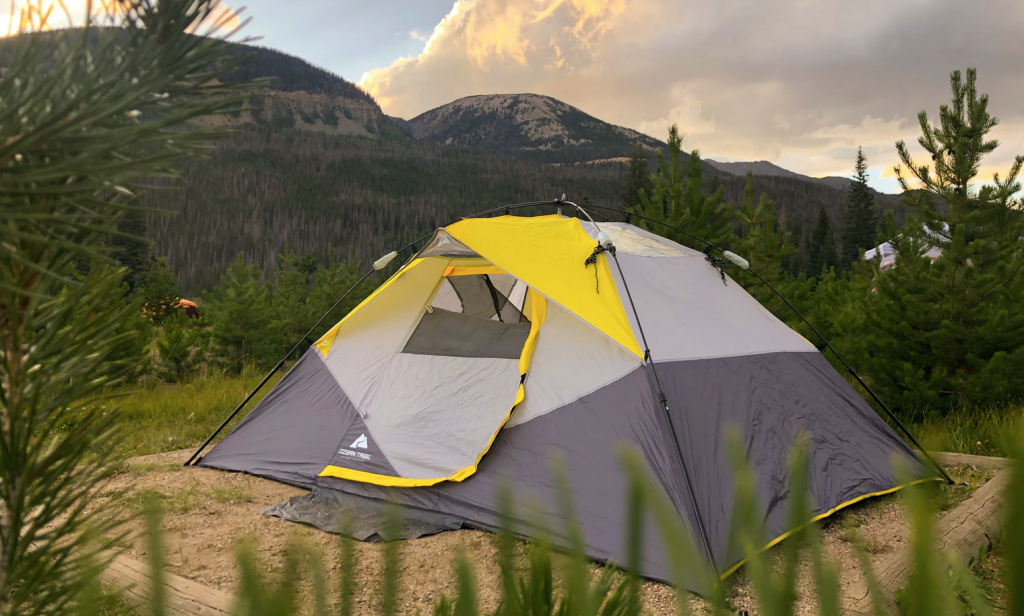 Tent Repair
Although the steps above are a great way to reduce the likelihood of damage, accidents do happen and you may find yourself with a damaged tent. If there is a minor tear or hole made in the tent – this can easily be repaired.
There are lots of tent repair kits on the market which provide everything you'll need to repair minor damage & instructions on how to do so.
If there is damage to the zips, poles or pegs – replacements are always available and this will cost less than replacing the tent as a whole.
Fixing Mould & Mildew
You had to pack your tent away in the rain, and forgot to dry it out again. Whoops! So, what do you do?
Remove the mould or mildew with a light toothbrush
Get a damp cloth with hot soapy water and wash the mould patches that are left – you can also use lemon juice and salt water for this.
Allow these areas to completely dry in the sun
Next, you can bleach away the stain left from the mildew – ensure that the bleach you use is suitable for your tent fabric.
Then leave this to dry in the sun again
Pack the tent away in a cool and dry place.
This is a great way to keep your tent usable.
Sometimes when the mould or mildew gets out of hand, it may be better to replace your tent – but if there's a way to fix it, its best to give it a go first.
We hope this blog post helps to give your tent a long and happy life, if you've got your own tips or tricks – why not share them in the comments below?
Happy Camping!