Last updated on August 13th, 2020 at 10:17 am
Hygiene is very important on a camping trip, and you want to start your activities each day feeling fresh, besides, who doesn't like a nice shower to wake them up?
If you visit a campsite with no facilities, we've got a list of handy equipment to keep you clean, and you won't even need to leave your pitch.
Quechua Camping Pressure Solar Shower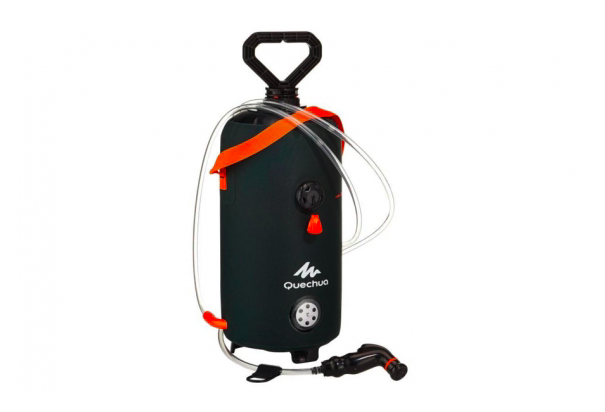 Firstly, an efficient solar shower is always a great piece of gear to have with you. If you fancy a clean off, there's no need to trek to the on-site facilities (if there are any!). This particular solar shower is very easy to use and carry, and it;s pressurised so there's no need to hang it up.
You could also use this to hose off dirty clothing or shoes before you hang them to dry.
Quechua Camping Cubicle Toilet Tent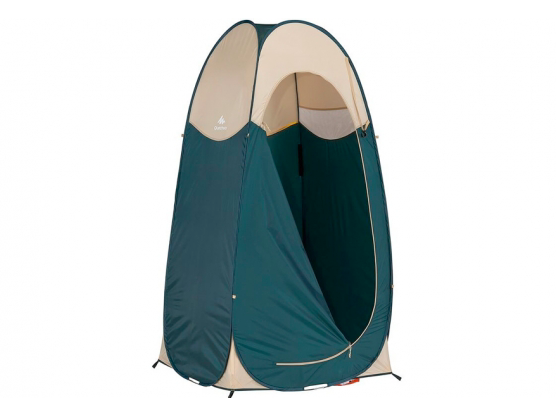 This camping cubicle is great paired with the solar shower shown above for ultimate privacy and hygeine. It can also be used as your own toilet, or changing room. It's made of opaque fabric to keep you fully unseen from the outside.
Vango Expandable Water Carrier 12L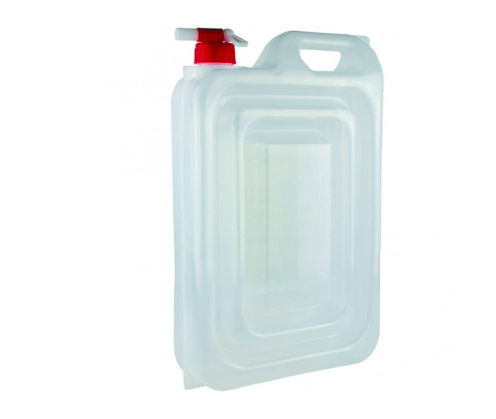 A water carrier is essential on all camping trips. The campsite you're visiting should have a tap for everyone to use, so that water can be taken back to your tent. This is great to use for drinking, a quick hand wash, washing clothing & equipment or to top up your shower. A simple and affordable piece of kit which has so many uses.
Quechua Silicone Washing Up Bowl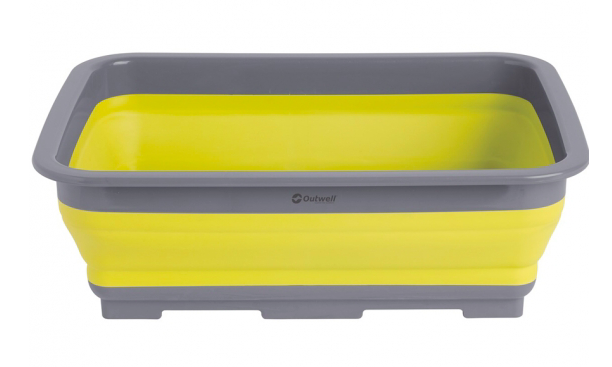 Don't fancy taking your dinnerware to the shared facilities to clean? There's no need. This collapsible washing up bowl is so handy for cleaning your equipment at your pitch. You could also use it to wash clothing before you hang it to dry. This bowl is completely flat when collapsed and so it's also easy to transport.
Quechua Folding Basin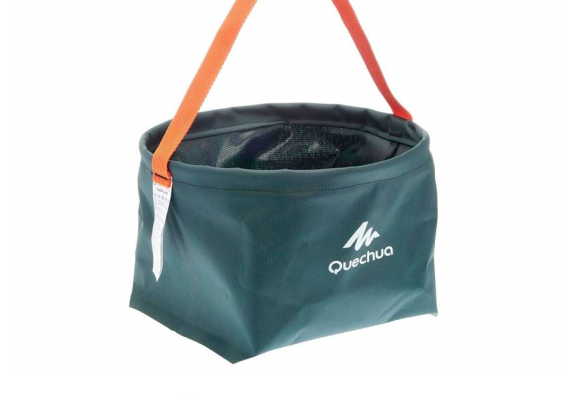 Serving similar functions to the bowl above, this basin is more suited for face washing and carrying water. It comes with a helpful strap for easier transportation of water.
Osprey Wash Bag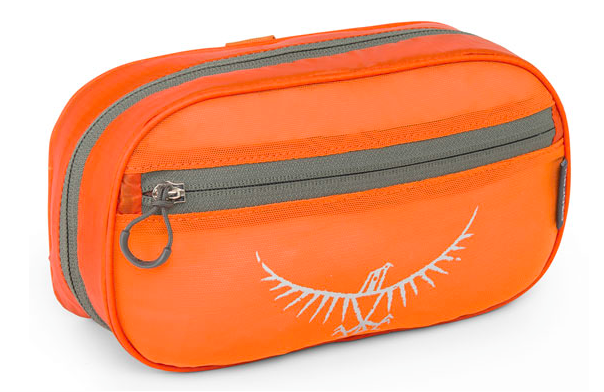 A simple washbag comes in handy for the transportation of all your cleaning essentials, like face wash, soap, hand sanitiser etc. When they're all in one place – you're less likely to have something go missing that you might need. You can also take this with you into your shower cubicle rather than carrying loose items.
These are just a few of the products that are great for hygiene on your camping trip and are perfect for campsites with no facilities.
Do you have a favourite piece of kit? Let us know in the comments.
Happy Camping!