Last updated on September 17th, 2020 at 10:24 am
The wonderful world of camping has so much to offer and it is of course our favourite thing to do here at Planet Camping. We'd like to share with you, 10 things that we love about camping and that we think you might love too!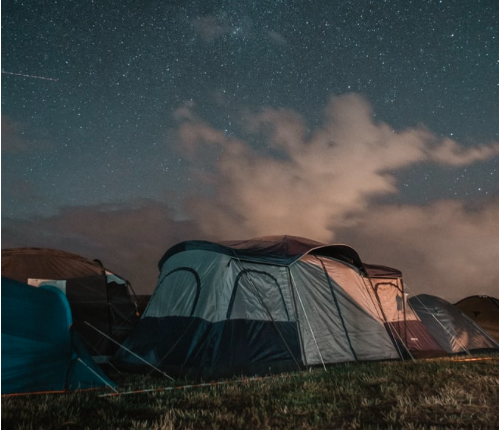 Preparing For a Camping Trip
Firstly, we think that the packing for your camping trip can be really fun, especially if you're doing it with the whole family. What's better than looking at your essential camping checklist and making sure you've got everything you need for the trip. Or even heading out to buy some goodies like marshmallows to make s'mores on the campfire. When you're packing is when the excitement really builds and you know you're heading off for a great time.
Setting Up Your New Home
We've always thought that as long as you're prepared, setting up your tent can be really enjoyable. The kids can help out and it's thrilling to watch your new temporary home being put up (even better if it's a new tent). Then you can move in all your belongings and have them exactly where you want them, there's nothing better than that first cup of coffee from the view of your tent.
Away From Everyday Life
This is one of the biggest reasons that we love camping. The stress of home life or work can really bring us down – but when we're camping that all tends to go away and the stress is relieved. It's such a good opportunity to shut off the outside world and focus on yourself and nature during your trip. It's even better if you have a chance to go somewhere without a Wi-Fi connection or just keep your technology devices put away, this means no interruptions whilst having time to yourself.
Camping Increases Gratefulness
Camping reinstates your appreciation and gratitude for the outside world and everything in it. If you have lots of time spent in nature, you're more likely to acknowledge it's beauty and the stunning wildlife that the Earth has to offer. You're also more likely to want to look after nature and animals when you've seen how beautiful it can all be first hand. Waking up first thing in the morning to a beautiful view in the mountains or the coast can really be a game changer for how you see the world.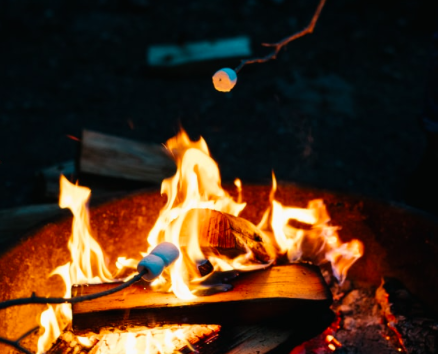 Camp Food
Food cooked on a campfire tastes so much better than food from an oven, especially when you're enjoying it with a view. It's so rewarding to cook a meal on the open fire and watch everyone enjoy eating it – and there's endless meal opportunities that can be cooked on an open fire. Treat yourself to some s'mores or cook a full english, there's easy snacks to make as well as full meals for a whole family.
Quality Time with Family & Friends
What better place to spend time with family and friends. If you're taking the family away on a camping trip it's a great time to work on things such as teamwork whilst building the tent and communication skills – which is even better if you take the children with you. Taking friends can also be a great laugh, working out how to pitch your tent and cooking food together before sunset is a real treat.
Meeting New People
Camping is a great way to meet new people with similar interests to you and the same love for nature. Lots of people are incredibly welcoming and friendly when camping and will love to get to know you – so who knows, you might leave with more lifelong friends than you had when you arrived. It's common for everyone to give each other a hand or lend equipment if you've forgotten something, camping is a friendly community with plenty of like-minded people to chat to.
The Thought Of Going Again
And finally, the thought of going again when a trip ends is the nicest thought to have. You can think about the memories you've made on this trip and what a good time you've had and then look forward to the next – or maybe even book the next if you're feeling spontaneous! We love to look forward to our camping trips and count down the days.
What do you love about camping? Share your thoughts and experiences in the comments below.