Camping Equipment Guides
Even if you are a seasoned camper, we know it can be hard to keep up with new products and developments in the camping world. Similarly, if you are a total novice when it comes to camping, it can often be difficult to know which products to purchase in the first place.
How are you supposed to know which items will be the best for your particular needs or skillset?! And with so many brands out there, how are you supposed to know which ones to trust?! It all seems quite confusing.
FEAR NOT! Planet Camping can help...
Our comprehensive camping guides will help, advise and explain more about the very best outdoor brands and products on the market, highlighting exactly how they should be used so that you get maximum satisfaction from your new kit. That's what's most important to us.
You'll find that our guides are essential if you are unsure of what to take with you on your travels. We'll be sure to point you in the right direction, and we'll even help you to make sure that you are using the products correctly and effectively by providing key points for you to remember.
Useful guides to different kinds of camping!
If you're a bit of a beginner when it comes to camping, then we're not surprised if you can't decide on the right outdoor option for you. It really boils down to personal preference when deciding on the best outdoor overnight stay – take a look at the different types of camping explained below, and make the right decision when it comes to your next outdoor adventure.
Campsite camping
This is probably the type of camping you've heard most about – it's one of the most popular options after all. Campsite camping is just as it sounds. You've paid for a pitch at a campsite for a few days, you turn up and erect your tent and really make the most of the great outdoors.
Whether you're heading out with friends or family, you need to get prepared here – so this is probably a good time to check out our 'Definitive Camping Checklist'. Make sure you have everything you could possibly need for a stress-free, fun camping experience! You can even print our list to tick your kit off as you go.
Campervan camping
Campervan camping is recommended for those who don't think they'll get on with sleeping on the ground in a tent very well (although be sure to check out our inflatable mattress options too!)
You can rent a campervan yourself, or pay to stay in one which is already parked in a campsite, either way you're guaranteed a locking door and pull out bed each night. The other perks of a campervan stay are access to your own toilet, washing and cooking facilities - depending on what you go for. It's ideal for those who just want that extra bit of comfort at the end of a day in the great outdoors.
Festival camping
Whether you're heading for a small or large festival this summer, your camping experience will be a bundle of fun. Festival campsites tend to be fun-filled places full of music and friendly faces – but you should bear in mind that you might have to walk a fair way from your car to where you're pitching.
For this reason, you need to be smart about what you're taking with you – choosing compact, practical gear over your chunkier kit. Be sure to check out our 'Camping Essentials for Festival Goers' guide for expert advice on just what gear you should be taking. Take a look at the section below for advice on which tent you need for different kinds of camping.
Glamping
You've probably heard of the phenomenon that is Glamping by now. It's essentially a more luxurious form of camping, but just how luxurious is up to you. Whether you're choosing a pre-erected tent with some electricity or really going for it in a tipi kitted out with bed and shower – you're bound to find the option for you. Beware though – this option obviously comes with considerably more cost than if you just pitch up in a campsite.
What tent do you need for different types of camping?
With so many different types of camping out there, we can understand if you're not sure what kit you need. You'll find that our 'Definitive Camping Checklist' and 'Camping Equipment for Festival Goers guide will help you out. We can shed some light on the subject here too though.
Obviously for glamping and campervan camping you don't need to worry about tents at all – but for festival camping you do need to make sure you pick a lightweight and convenient option. For example, a pop-up tent could be handy if you want to get straight out into the action, while a polyester tent handles heat more and a nylon tent is your most lightweight option. It's about weighing up what's important for you.
For normal campsite camping, it really all depends on your party size and the weather you're expecting (even if the Great British weather can be a little unpredictable!) Again, if you're heading out in a heatwave we'd recommend a polyester tent, while if you're expecting strong wind you'll find that canvas is the most durable. Take a look at our tents section to see options of all shapes and sizes. You should also check out our Best Sleeping Bags guide for more information on how to get a good night's sleep while you're away!
For all levels of camping
Regardless of whether you are going on a quiet family camping holiday, or are heading off for a more raucous weekend of fun and laughter, our camping guides will help you to find the right kit for your needs and, more importantly, will give you an in-depth breakdown of products and how they are constructed and used.
This means you can venture outdoors for your next adventure, safe in the knowledge that you're totally prepared no matter what you plan to get up to on your holiday. Remember to check out our 'Activities' section and 'Watersports' section if you're feeling extra adventurous!
Camping Essentials Guide for Festival Goers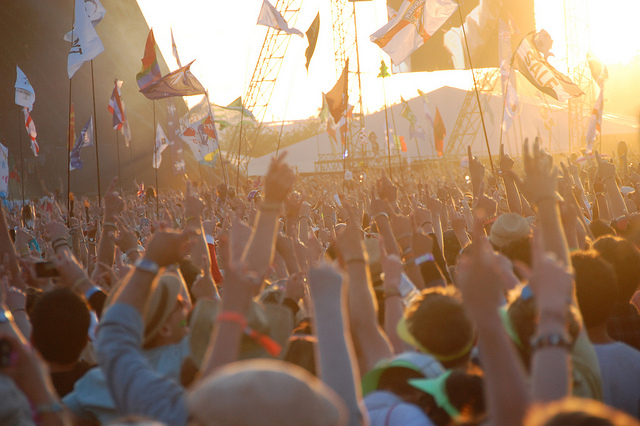 Summer in the UK is all about a wealth of festivals offering some of the best music that the world has to offer. The following guide will give festival fans a checklist of the most essential items they will need to bring along, so that logistics don't end up spoiling the fun.
Guide to Choosing the Perfect Sleeping Bag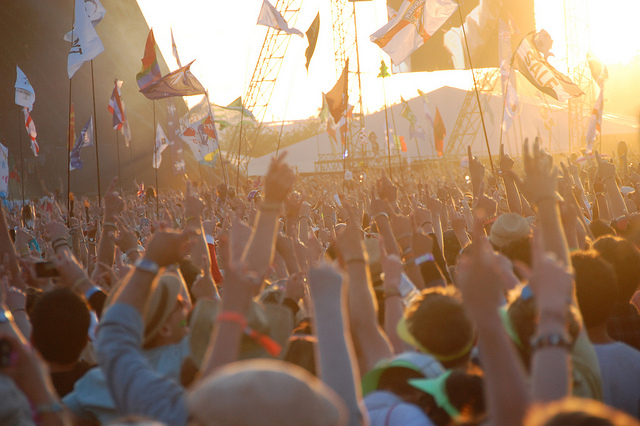 Whether you're a hardcore camper on frequent outdoor excursions or a summer festival goer, you'll need a sleeping bag that allows you to get a good night's rest no matter what the weather conditions. The following guide will give you an easy, need-to-know explanation of the sleeping bag options available, so you can be sure of making the right buy without any fuss.
Essential Camping Check List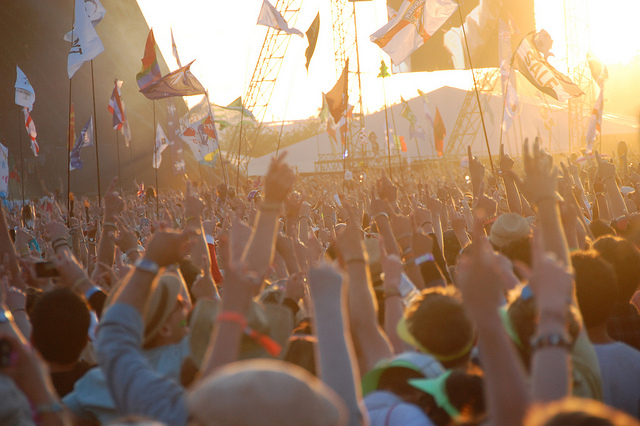 Helpful tips and an essential camping equipment list