Bill Brown Cotton Roll Up Bed
FREE NEXT WORKING DAY DELIVERY
On this product to UK Mainland
Order by 12PM tomorrow and get it Thursday 21st November
Kerala design
Handmade Cotton
Organic Dyes
Easy to roll up
Attractive design
Filling: Poly fibre and poly wadding
Cover: Cotton
Dimensions:
Single 183cm x 77cm
Weight approx 4Kg
Double 183cm x 122cm
Recommendation:
Because the fabric is treated for fire safety and natural dyes are used we recommend that the bed be aired for a few days before use.
These hand-made roll up beds are not only great looking, with their lovely mute colours, but a revolution in terms of versatility and what they can be used for too.
Convenient spare bed
Made from heavy cotton and being fairly light weight, it can be used for many things and is ideal for having people stay over when you are short of room, and in need of beds. The single roll up bed is also easy to carry around, which makes it perfect if you are heading outdoors, and doesn't take up much room whilst in use either.
The Bill Brown roll up bed can be rolled out quick as a flash and put away even faster. There's no need for a pump, no need for electricity and no chance of it deflating overnight. It really is just a convenient attractive alternative that's bound to get you all a good night's sleep.
Roll up for camping
You don't just have to use it for sleeping arrangements either - the roll up bed is also ideal for many camping trips (although we would advise using a ground sheet if used in a tent) and proves to be extremely useful for festivals, where all that is required is to roll it out and simply lay your head.
Not only is it well suited to the camping lifestyle, it is also extremely comfortable and puts many other soft roll out beds, of similar functionality, to shame. Lined with cotton and filled with poly fibre and poly wadding you're guaranteed to be cosy when making the most of this Bill Brown roll up bed – and that's just one of the reasons we love it so much.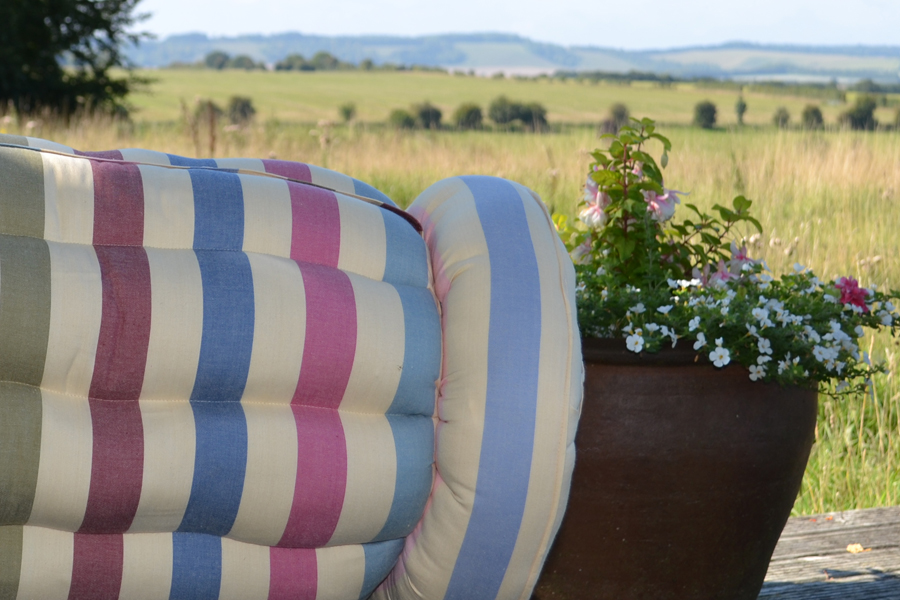 Doubles
This hand-made double roll up bed is not only great for all future camping trips – it's so cosy that it's actually ideal for any time when you are struggling for a soft space to rest your head for the night at home. It's soft, wonderfully versatile and the mattress can easily be rolled up when you've finished with it - more importantly however; it is one of the cheapest ways to get a good night's sleep!
Here at Planet Camping we are always looking for ways to make your outdoor camping experience more comfortable. Whether you're setting up camp in the caravan for the weekend or spending time in the tent, we know this roll up bed can help and for those who prefer a nautical theme we now have the Harbour Stripe model available.
With dimensions of 183cm x 122cm, the Bill Brown bed is also extremely popular with festival goers as it is not only convenient and easy to carry, but also provides a bit of extra comfort for two.
Great value for money
What else do we love? Aside from the fact it's pure bliss in terms of comfort and ease of use – it's growing into one of the biggest sellers in its field due to the quality you get for your money. It's quirky, colourful, great fun to use and will definitely prove to be a real bargain.
Customer Reviews
Delivery & Returns Information
» Click here to read full details about our delivery, including times & prices
You might also like: