Treksta Hands Free 103 GTX Shoe
FREE NEXT WORKING DAY DELIVERY
On this product to UK Mainland
Order before 12PM today and get it Tuesday 15th June
Zerotie Hands Free Lacing System
GORE-TEX Waterproof Protection
Dia Sandwich Mesh / Buff Hide Synthetic
PU Heel Support
Midsole Moulded EVA /Roro / TPU Injection Heel Support
Outsole Hypergrip HGL
Sockliner Moulded EVA / Heavy Merry Mesh
Weight 412g ( size 8 )
Treksta Hands Free 103 GTX available UK sizes from 4 -12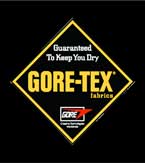 Colours Navy or Orange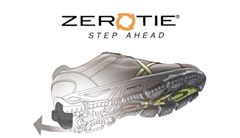 The first ever self lacing shoe!
A technological breakthrough, clever Treskta have done it again and come up with these innovative award winning hands free tying 103 GTX Shoes for all activities using the Zerotie foot activated lacing system. Very simple – slip on the shoe and using the weight of the leg, slide the heel of the shoe back to lace up and to undo the laces just step on the small back buckle found at the back of the heel – we love them!
Zerotie - No bending to tie up laces

People who have back problems or struggle to tie up their shoe laces will find the Treksta Hands Free 103 GTX Performance Shoe a valuable addition to their usual performance footwear. Kids will also love them as they are sometimes guilty of not bothering to tie or undo their laces!
GORE-TEX waterproof protection
As with all Treksta shoes and boots the hands free 103 GTX performance shoes are engineered using GORE-TEX fabric to provide ultimate waterproof protection in all conditions and allow for a comfortable fit while allowing the foot to breathe and stay dry.
Hypergrip Ice lock Sole
Since the 1980's, Hypergrip have been the leading brand in providing high performance rubber soles in the outdoor/work place and leisure markets. Treksta continually strive to improve all functions of their performance shoes and boots and have now created a new type of sole jointly with hypergrip using the Ice Lock technology, this has increased traction on ice and wet ground.
Engineered by using micro filaments and aligning them within the rubber compound resulting in a better non slip surface tension and durability.
103 GTX Shoe hands free comfort and durability
Constructed from the quality materials you would expect from Treksta, the Hands Free 103 GTX Performance shoe/trainer is made having had a lot of thought and research put into it. Run, walk and hike in comfort with improved heel support using TPU injection.


You might be interested in reading the Great Outdoors Magazine Treksta Hands Free article.
Customer Reviews
Delivery & Returns Information
» Click here to read full details about our delivery, including times & prices