Robens Klondike Tipi Tent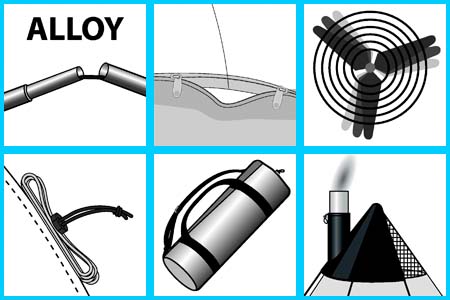 Sleeps 6
Flysheet - HydroTex Polycotton, 65% cotton / 35% polyester
Floor - 75D polyester taffeta 185T PU coated, 100%
Groundsheet - Zip in, 210T Oxford polyester, 100% polyester, 5000mm
Poles - Alloy anodised 47.5 - 30.8 mm centre pole / 22mm A-frame
Pitching way - As one
Pack size - 89 x 26cm
Weight - 13.8 Kg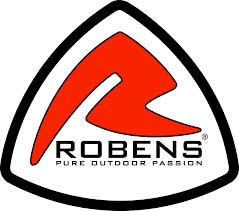 The Robens Klondike Tipi Bell Tent 6 Man is especially good for families or large groups that choose style and fun as a theme for camping and so opt for a novelty tent such as this, whilst still being prepared for experiencing the great outdoors.
Klondike Features
6 Person
Zip in groundsheet
Easy pitching
Mesh vents at top and bottom
Curtains included
Stovepipe Port Hole
Hydrotex Polycotton
Features of the Robens Klondike 6 Man Bell Tent:
The Robens Klondike features a fair amount of head room and is also both hardy and comfortable. The poles are made of alloys, while the fabric is Robens' signature Hydrotex polycotton. The highly breathable fabric keeps the interior climate at a comfortable level, even with a full party of six people.
Mesh windows adorn the tent's front door, and curtains can be found on the interiors. Mesh vents placed strategically at the top and base of the tent offer excellent, flexible ventilation. The Klondike features a stovepipe port, which allows the inclusion of a solid fuel stove that is meant to be used inside tents. Add to that a zip-in polyester groundsheet and this tent shelter is both practical and versatile.
The Robens Klondike Tipi Tent features a few extra options as well. Buyers can choose an inner tent that accommodates up to four people for extra privacy. One can also choose special flooring, as well as the option for Volcano tent stone. This tent is classed as a bell tent which is essentially like an oversized wigwam style of tent that gives a nice open plan floor space and solid structure.
Easy instructions with the Klondike Model
To avoid any technical difficulties at the camping site, the Klondike comes with its own instruction manual. The manual offers advice on everything from pitching to technical specifications. A copy of the Klondike Tipi Bell Tent instructions can be downloaded off the official website for the product. It includes helpful numbered drawings to assist with understanding which part goes where.
Optional extras :
Stove
Wall to wall flooring
Inner tent.
Customer Reviews
Delivery & Returns Information
» Click here to read full details about our delivery, including times & prices