Last updated on September 17th, 2020 at 10:22 am
There are many camping activities around, but some of them are far more popular than others. If you're wanting to head camping but you're just not sure which activity to take part in alongside your trip, look no further.
We're going to be rating the top fiveactivities that people take part in whilst on their camping trips to help you decide which one takes your fancy…
Maybe you already do one of these activities and want to know if there's something better.
Blog Navigation
Kayaking
Rating: 9/10
Difficulty: Medium
Cost: Reasonable – Costly (depending on experience)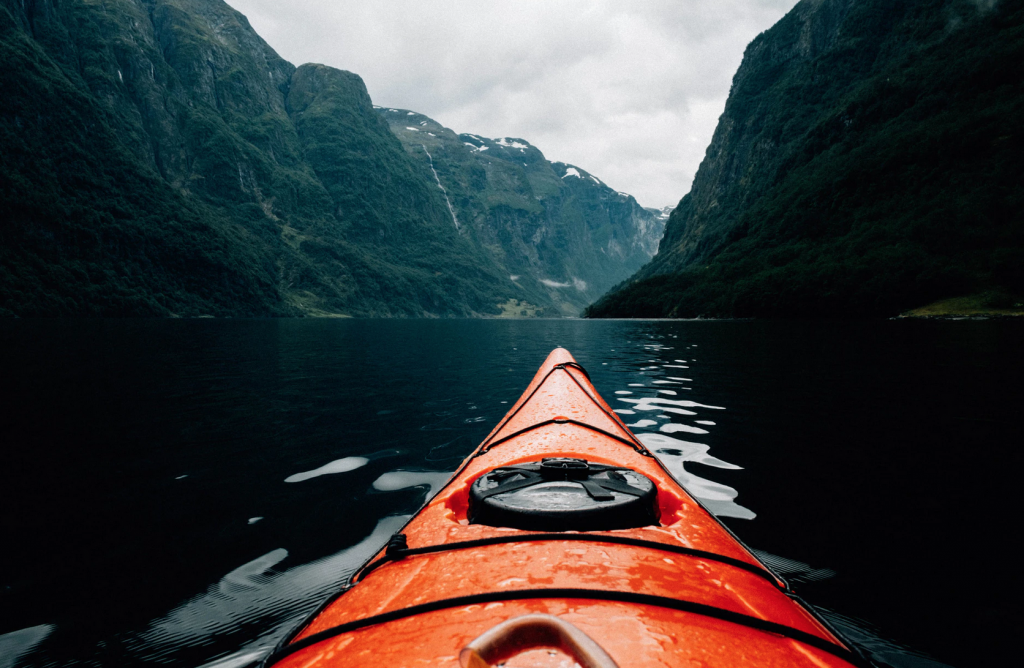 We love kayaking and it's become increasingly popular in the last few months. Kayaking is a brilliant sport and it's perfect if you enjoy time on the water. It certainly takes some practice to learn your own balance and strength ability – but once you have the hang of it you'll definitely enjoy hitting the waves.
Kayaking, although worth practicing, is a sport that most people are able to do. Once you have mastered the balancing part, it's a relatively low strain activity and depending on the water conditions it doesn't require a great deal of heavy movement.
Everyone falls out of a kayak at least once (which can be very amusing…), and so to be a successful kayaker, you'll want to make sure that you are a confident swimmer.
Kayaking can be costly if you're looking for top quality equipment – but it's a great investment and will last you many years.
We give kayaking a 9/10 because it really is a sport that most people can enjoy, falling out of your kayak can be hilarious and you can make every element of kayaking great fun!
How can I get started?
To get started with your kayaking endeavour, you'll want to head to an activity centre or lake etc. that offers lessons or a course. This will teach you all of the basics and will also allow you to test whether you actually enjoy it before going ahead and purchasing equipment.
Where can I go Kayaking?
Below are a couple of great locations in the UK that offer kayaking opportunities:
Derwent Water in Borrowdale
East Soar
Hiking
Rating: 8/10
Difficulty: Easy – Difficult
Cost: Very affordable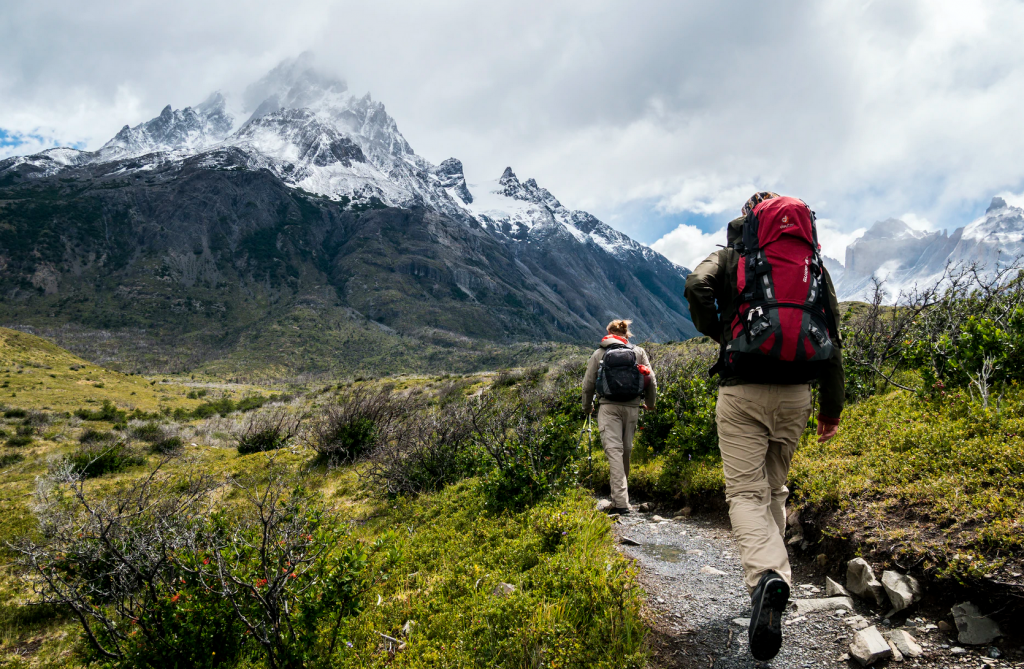 Hiking is probably the most common camping activity and it's one that allows you to immerse yourself in nature and beautiful scenery – however, sometimes this comes at a price! Some of the best sights are from the highest hills and this can be very hard work.
But, we say it's definitely worth the hard work that you put in. There's nothing more satisfying than reaching the top of that hill to the reward of a beautiful view where you can relax for as long as you like (and if you want to make it even better, you could take a picnic of course).
Hiking can be quite strenuous depending on the route you choose. There are lots of locations for beginners which include flat ground and easy paths – there are also intermediate routes with a bit more of a challenge as well as the far more difficult routes if you're more experienced.
Hiking gets an 8/10 from us, if you're looking to be a hiker, it takes hard work but the rewards definitely make it all worth it.
How can I get started?
If you've never been hiking before, you should first start on an easy and short route to see how much ability you have. Remember with hiking, a lot of the time you will have a backpack with your water, food and any other essentials to carry and so this adds extra weight the farther you walk.
Once you've mastered the easy routes in your area, you could then progress to more difficultly routes which may involve uneven pathways and possibly some climbing.
Where can I hike?
Below are a couple of great locations in the UK that offer hiking opportunities:
Cotswold Way
Hadrian's Wall Path
Cycling
Rating: 8/10
Difficulty: Easy – Difficult
Cost: Low- High (depending on experience & equipment type)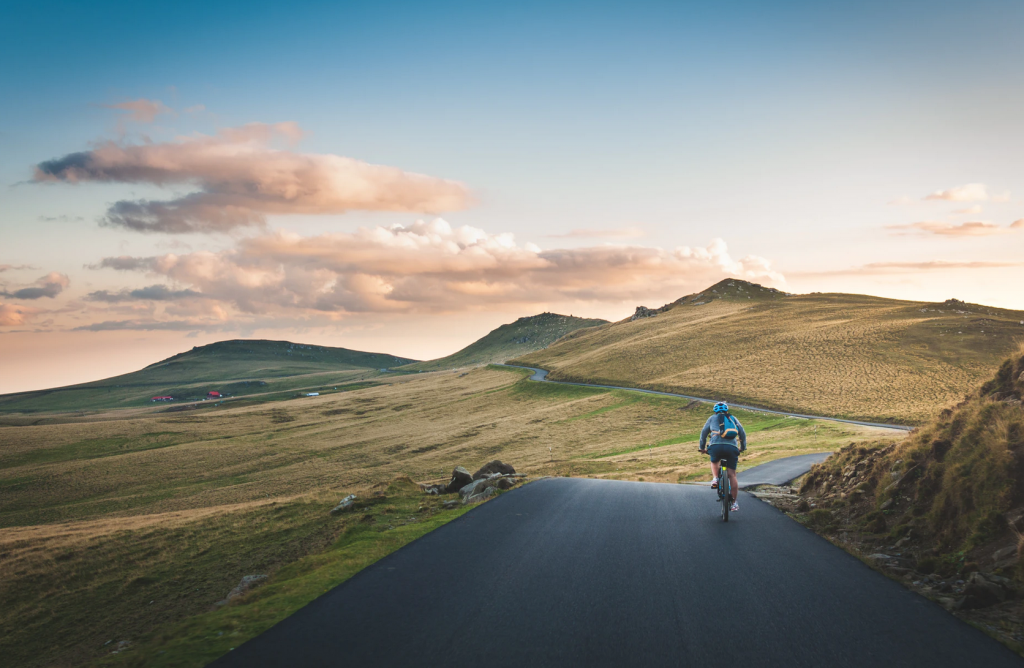 Cycling is great for all, especially families. There's a bike for everyone and a route for everyone which is exactly what you need in an activity.
With cycling, you decide the difficulty level and that's why it's possible for most people to cycle. There are cycling routes all over the place and each of them have different attributes. Some focus on cardio, speed and strength – whereas, others are more relaxing rides with beautiful views as you go.
There are also family routes which don't involve cycling on or near busy roads. Cycling is a great way to get around and so you could replace a car journey once a week with cycling to improve your ability.
There are so many types of bicycles around – including powerful electric bikes to assist those who are less able or just to give you an extra push when you need it. There are also mountain bikes with additional features for the best performance.
We give cycling an 8/10. We think it's a good activity to start out with and it's suitable for lots of people as well as being very enjoyable.
How can I get started?
If you've never ridden a bike properly and you're not sure of your ability, you can start cycling on a stationary bike at the gym to get your feel for cycling.
To get started, you'll need a bicycle and a helmet – these can be rented from certain places so you can decide whether you enjoy it before making an investment.
Where can I cycle?
Below are a couple of great locations in the UK that offer cycling opportunities:
Hawkshill Enclosure
Watership down
Nature Watching
Rating: 7/10
Difficulty: Easy
Cost: Affordable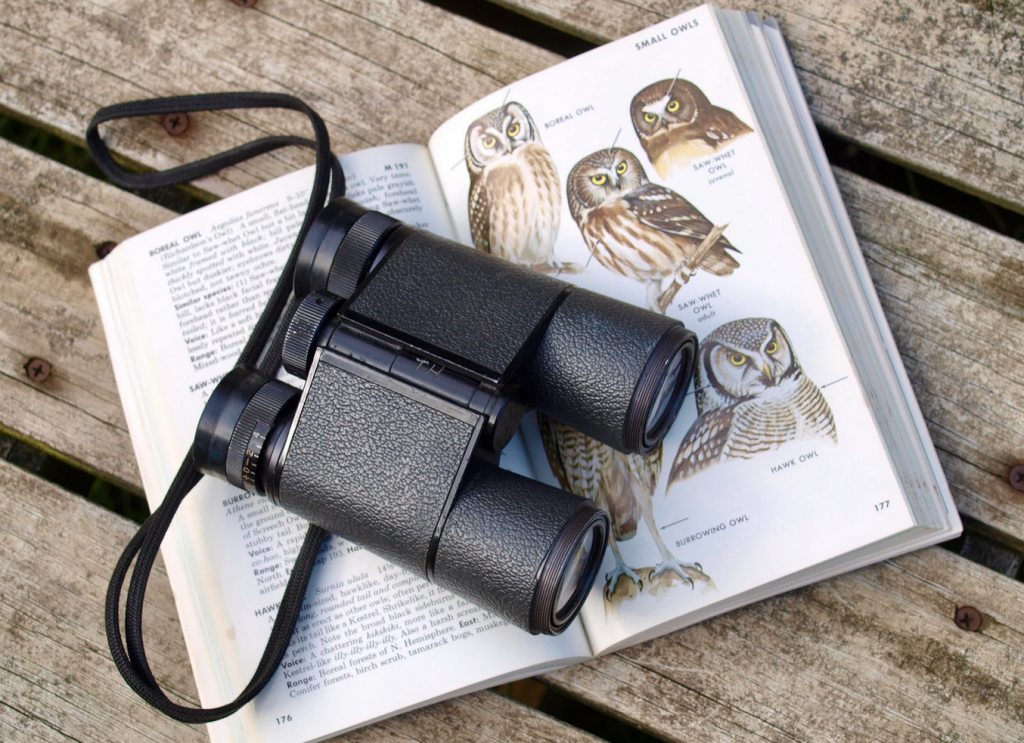 To have a successful nature watching trip, you need the right location – somewhere away from the city and where animals flourish. Nature watching is suitable for anyone but it's likely you'll want to have a good interest in the Earth's wildlife.
Many people narrow down nature watching, to bird watching instead – identifying the types of birds in certain areas. Sometimes, bird or nature watching can be unsuccessful as there's always the risk there won't be much wildlife around and so patience is required- however, its highly rewarding when you finally spot the thing you've been looking for.
We give nature watching a 7/10, we think it's great for nature enthusiasts but it's not always as rewarding as it could be! If you're truly interested in nature and don't enjoy strenuous activities then this is a great choice for you.
How can I get started?
Start by finding a location that is known for the type of wildlife you want to spot. Lots of people then go on to purchase a guide for this type of wildlife so they can check off the animals as they are spotted and some binoculars for easier views.
Where can I go Nature Watching?
There are many places to go nature or bird watching. Here's a great site listing the top 5:
Fishing
Rating: 7.5/10
Difficulty: Moderate
Cost: Reasonable – High (depending on equipment type)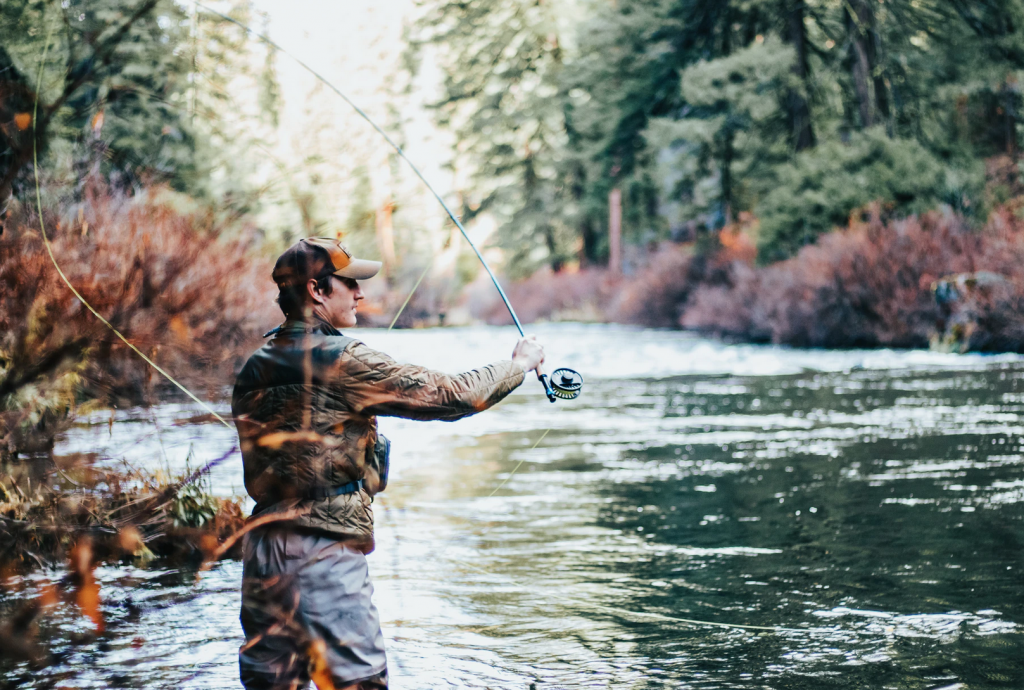 Fishing is another activity that requires practice and patience. You won't always get a rewarding fishing trip – but when you do, it's worth it. With fishing, you have to have the correct equipment and set up for more chance of success.
It's also wise to study different locations for different kinds of fish, depending on what you're looking to catch. Many people turn fishing into a weekend trip by camping as they fish – this allows them to get the best spot possible and the best chances of leaving with a catch.
Fishing can be costly, but you can always find good quality fishing equipment to last you a long time.
We give fishing a 7.5/10 – it requires patience and there is less chance of success but this doesn't mean that's a bad thing, it just emphasises the times where you are successful.
How can I get started?
To get started with fishing is similar to kayaking. Ideally, you'll want to find a site that will teach you how to fish and allow you to rent their equipment – this gives you a feel for what a fishing trip is like before you buy your own equipment.
Once you've done this and you have some practice, start looking for good fishing locations for the catch you're trying to make.
Where can I go fishing?
Here is a great blog listing five of the best fishing locations in the UK:
Really, we think all camping activities are great and it's all down to personal preference. However, some are more expensive or require more practice and dedication than others and it all depends on how much time you have to master your chosen activity.
If you've got a favourite that's not on this list – let us know in the comments below!