Last updated on August 24th, 2022 at 11:34 am
Every camper knows, that a good nights sleep is crucial for an enjoyable trip. There's nothing worse than being too cold or too uncomfortable during the night and then not enjoying the following day.
One of the most important parts of a good nights sleep, is a good sleeping bag. There are many features that you should consider to ensure that the sleeping bag you've chosen will be right for you, and we're going to talk you through some of them.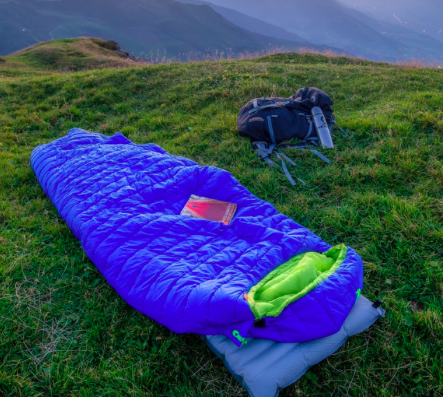 Sleeping Bag Size & shape
The size and shape of your sleeping bag should be the first thing that you decide on. Sleeping bags come in all kinds of shapes and you'll want to find one that suits you.
The most common shape to have is a mummy sleeping bag, which is snug to your body and is usually the most suitable for colder temperatures. However, if you like to stretch out or sleep next to your partner, you might find that you're looking for a double sleeping bag or simply one with some extra room. The types of sleeping bag are:
Mummy
Square
Extra Wide
Cotton
Double
You will also want to double check the length of a sleeping bag, if you're especially tall, you want to make sure that the bag is long enough to lay comfortably.
Warmth
All sleeping bags have a season rating, and this is a very important feature to look out for before making any purchases. If you're sleeping in a tent on a summers evening, you'll definitely want a different season rating compared to sleeping during the winter.
The different season ratings are:
Season One- Great for summer nights that are warm, usually 5°C and above.
Season Two – Cooler spring and summer evenings, usually temperatures around 0 to 5°C.
Season Three – A colder night with no frost, anywhere between 0 to -5°C.
Season Four – Suited for winter and can be suitable for as low as -10°C
If you're going on an expedition, you can also get a sleeping bag made to keep you warm in colder temperatures which has specific features to keep you as warm and comfortable as possible in the extreme temperatures.
Another thing you'll want to consider with warmth is the insulation used in your bag and these fall into two categories – synthetic & down. Down insulation is usually warmer than synthetic insulation and so you'll want to look out for this when choosing your sleeping bag.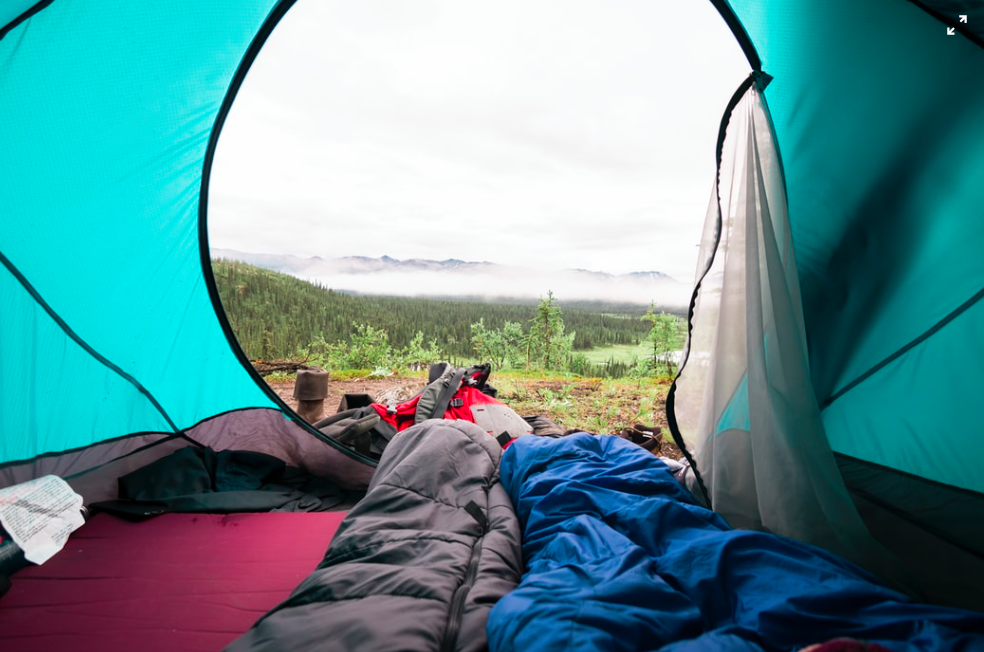 Sleeping Bag Features
There are an endless number of features that the best sleeping bags include. By features, we mean things such as:
Neck baffles
Zipped hood
Side zips
Internal pockets
Velcro tabs
These are all specific features that will make your sleeping bag more useful and personal to you and the type of trips you go on. They all improve the sleeping bag in a specific way and have different uses. If you'd rather go for a sleeping mat instead of a sleeping bag, you can find the best sleeping pads here.
If you're someone who likes to store their expensive belongings on them at all times, you might want internal pockets inside your bag, and if you're prone to moving around a lot, you might want velcro tabs on your sleeping bag to stop it from unzipping in the night.
Sleeping Bag Accessories
The accessories that you pair your sleeping bag with can often make a great difference to your nights sleep. For example:
A pillow – if your sleeping bag doesn't come with a built-in pillow, then you'll want to consider buying one of these. 
Sleeping mat – Sleeping mats essentially create a barrier between you and the cold or damp ground, therefore keeping you warmer and drier when necessary. You can also get inflatable sleeping mats which add that bit of extra comfort.
Sleeping bag liner – These not only add warmth to your sleeping bag, but they can also extend the life of your sleeping bag by protecting it's inside layer from body oils and dirt.
These are all important factors to look out for when choosing a sleeping bag, and so we hope that you take these into mind and find the bag that's perfect for you. If you want to know more, check out our sleeping bag buyers guide here.
Happy Camping!