Latest News
May, 31 2012 - New Stock Ordering System
New Stock Ordering System
At Sleepingbags.co.uk we have always took pride in giving you the very best products and service guaranteed. Now, we are taking it one step further and are providing you, our customers, with the promise of excellent delivery and stocking procedures -ensuring you are able to get your hands on products almost immediately.
Our new stock ordering system has been streamlined to give you the very best chance of getting your hands on products such as the Musuc Bag - we are now able to get new stock in 4-5 days meaning if a product is sold out, you won't have to wait long to be able to receive your order. We are also easily contactable not just by email or phone here but also by our new Live Chat system meaning if you ever have any queries about delivery times or need to change delivery details such as address, you will be able to get it sorted asap.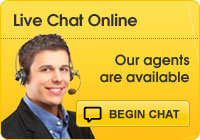 Here at sleepingbags.co.uk we stock the very best outdoor products, gadgets and all the latest technology to aid any camping/outdoor experience. Because of this, we believe that these products should be delivered by only the best couriers. Our couriers transport the products on time and in the very best condition, giving you complete peace of mind that you are going to get the product exactly how you want it.