2 SelkBag Classics Plus 2 Free Camping Chairs
FREE DELIVERY

Included
Order by 12PM For Delivery Tomorrow
SelkBag Classic Sleep Suits
Please select from the following options for SelkBag Classic Sleep Suits #1:
Please select from the following options for SelkBag Classic Sleep Suits #2:
Highlander Outdoor Folding Seat
Highlander Outdoor Folding Seat #1:
Highlander Outdoor Folding Seat #2:
2 Classic SelkBags Plus 2 Free Camping Chair Bundle
While stock lasts

Buy 2 SelkBag Classicss and get 2 Camping Chairs Free!
If you are considering going on your first camping trip of the year any time soon, you may well want (and probably need) to get a few new camping accessories in order to make the most of your time in the great outdoors! Luckily, you don't need to look any further than Planet Camping – especially when we have the handy and extremely practical SelkBag and camping chair bundle!
This fabulous two piece package provides you with:
2 x SelkBag Classics
2 x Folding Portable Outdoor Camping Chairs
Sit in comfort in your SelkBag Sleep suit
If you haven't heard of the SelkBag sleeping suit then prepare to have your mind blown. Is it a sleeping bag? Yes. Is it a onesie? Yes!
"You mean this is a sleeping bag that you can walk around, hang out and sleep in?!" You ask.
That's pretty much the gist of it! The SelkBag Classic guarantees you optimum comfort and warmth, whatever you're up to.
Available in a range of colours and sizes
Conveniently, you will be able to choose the colour you would like your SelkBag to be as well as the size. For those of you that don't know, the SelkBag Classic is the new and improved version of the original MusucBag and is ideal for people who like to keep warm during their camping trips but still appreciate being able to move around freely.
Quality camping kit in one handy bundle
Our new Fold-Up Camping Chair is also highly regarded by many keen campers. It is actually best known for its durability and great strength – which are two qualities you definitely want to see in camping chairs that are meant to last at least a few seasons.
These outdoor seats are useful for picnics, fishing, boating and taking to the beach as well as for sitting around the camp site. We believe in truly versatile kit here at Planet Camping, even when it comes to the basics, like a good old camping chair! We'll always find a way to make your trip even simpler and more convenient than ever before.
Don't you just love a good deal?!
The two products prove to be great buys individually, so to be offered the camping chairs free with this bundle, it really is a no-brainer!
Just give us a call on 01962 883489 or send us an email here, let us know which colours and sizes you would like and we'll do the rest.
Product Specifications
Camping Folding Seat Features:
There are a number of features that make Planet Camping's fold-up chairs quite so great. Check out some of our favourite features below.
Camping Folding Seat features:
Mesh pocket
Waterproof coated
Wipe clean surface
Back support
Specifications:
Colour: Blue
Material: Polyester outer, PE foam inner
Size: 40 x 38 x 40cm
Weight: 380g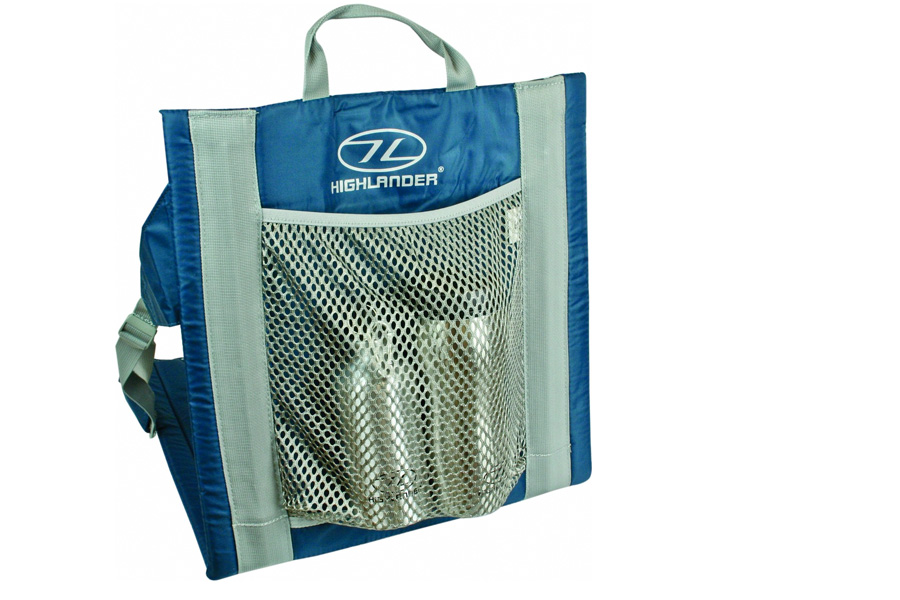 Payment, Delivery & Returns Information

» Click here to read full details about our delivery, including times & prices
You might also like: