Boe Suits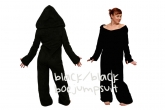 Boe Suit Black/Black
£58.95
More Info & Buy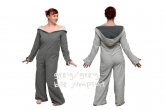 Boe Suit Grey/Grey
£58.95
More Info & Buy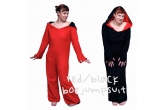 Boe Suit Black/Red
£58.95
More Info & Buy
Boe Suits
UK-made and coming in a variety of sizes and colours, these reversable sleep suits are a perfect winter warmer and are ideal for lounging around the house with a hot cup of coco. Rather like a large baby grow, the sleep suits are great fun to wear but more importantly are fleece lined to ensure you are warm as toast all night long.
They also add a little bit of fun to a necessary and traditional product and come in many different styles, colours and designs which means you are able to choose one that best suits your personality. Light and slender on the outside and fleece lined on the inside, the product also has the best of both worlds as it not only keeps you warm without you needing to turn the fire and heating on, it also allows you to move around freely.
The suit, which has a hood and is stretchy to allow you to cover your feet and hands, is designed with warmth, comfort and function in mind and is certainly popular with people who enjoy the freedom to move as well as keep cosy too. The sleep suit is also durable and hard wearing, which means you will certainly get value for money.